You may have caught the news over the weekend, courtesy of the Daily Telegraph, that Facebook and Yahoo are talking about working together on a search engine. Today Kara Swisher of All Things D has poured buckets of cold water over the rumour from the Telegraph's unnamed sources. Ms Swisher's usually reliable sources have "scoffed" at the Telegraph's "thinner-than-tissue-paper" news story.
Although Yahoo has a new dynamic and thrusting CEO at the helm, the Microsoft search contract would be a very difficult agreement to extricate the company from. The 10-year deal between Microsoft and Yahoo, signed in 2009, to power all Yahoo search results with Bing still has a long time to run.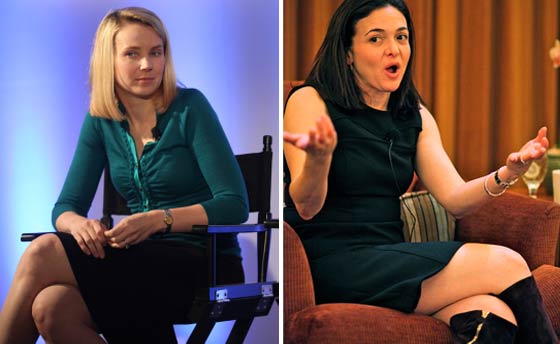 Yahoo CEO Marissa Mayer and Facebook COO Sheryl Sandberg are former colleagues at Google so the two may well have been talking about more co-operation, collaboration and integration. All Things D suggests topics of conversation could be anything but building a Yahoo/Facebook search engine; "Could the pair do more in terms of sharing among its users? Sure! Could they more tightly integrate services? Yep! Could they do something jointly related to advertising? Why not! But will they build a search engine together? Not likely," wrote Kara Swisher.
Facebook may make its own search engine and doesn't need any help from Yahoo. "Hooking up with Yahoo would bring it almost nothing it might need to make it a success," says All Things D. Also according to Mark Zuckerberg, quoted from c|net, it would be a doddle for the social networking specialist; "We do a billion queries a day and we aren't even trying. Mostly trying to find people or brand pages or apps. There is a big opportunity in search, evolving to giving a set of answers to a specific question and Facebook is uniquely positioned to do that. For example, 'Which of my friends or friends of friends work in a company I might like to work at?' At some point we will do it." It sounds like Facebook search facilities could find answers to more complicated queries than the traditional search engines like Google and Bing. For this, Yahoo help is not required.