Microsoft / Google border incident
Yesterday Google published a Chrome app in Microsoft's Windows Store. The sole purpose and function of the app was to deliver a link to a direct download of the Google Chrome browser. Microsoft didn't take long to react to the Google incursion, reports The Verge. The Seattle-based software giant quickly removed the limited function app and shared the reason with The Verge, as follows: "We have removed the Google Chrome Installer App from Microsoft Store, as it violates our Microsoft Store policies."
The main problem with the Google Chrome installed app is that it didn't offer any "provide unique and distinct value," explained the Microsoft spokesperson. Google, however, isn't likely to publish a modern UI version of Chrome as it would have to fit in with the restriction of using HTML and JavaScript engines provided by Windows 10, as "Google's Chrome browser uses its own Blink rendering engine," explains the source.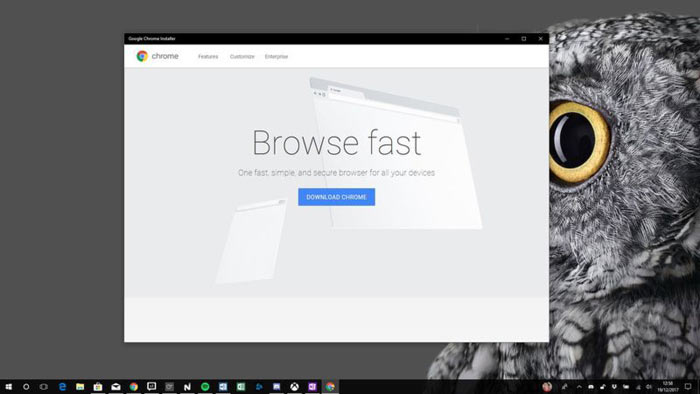 In defence of Google, it seems this wasn't just an app produced out of bare faced cheek, but delivered to combat numerous fake Chrome apps within the Windows Store. The Verge notes that there have been previous tech tussles between Microsoft and Google; involving the Windows Phone YouTube app, the (in)famous Scroogled ads, and Microsoft's criticism of Chrome battery usage.
Chrome to block annoying ads
Google has announced that following a planned Chrome browser update on 15th Feb, users will see fewer, if any, annoying ads. From that date Chrome will no longer show ads on sites that violate the Coalition for Better Ads guidelines.
Ads you can expect to be culled include those which auto-play video with sound, animated ads, and ads that expand over a significant portion of the screen.