Microsoft's Bing Rewards scheme has launched in the UK. The way it works is almost exactly the same as in the US. Users gather points by querying the Bing Search engine, optionally using Microsoft Edge, or with Microsoft Store purchases. When a user has enough points they can be converted to things such as digital gift cards for films, apps and games, Groove Music passes, Skype credit, and charitable donations. It's free to join the scheme.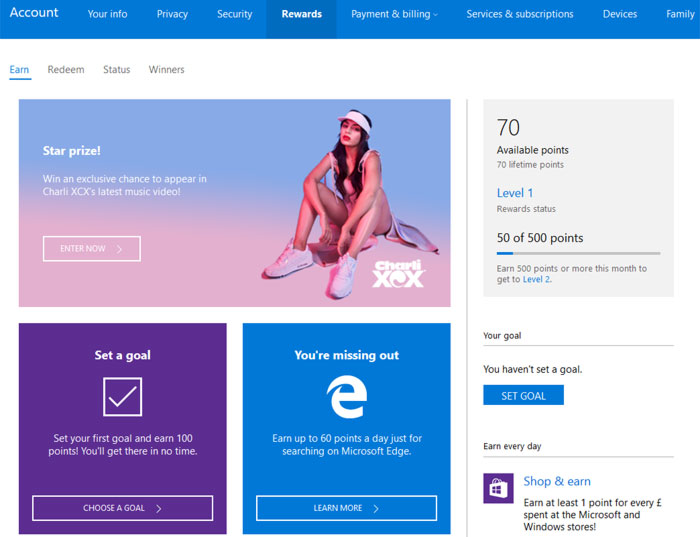 To promote the signup of new customers and use of Edge Microsoft is giving away 3 points for every Bing search undertaken and doubling that up to 6 if the Edge browser is used (promo ends 16th August). A maximum of 60 points per day can be accrued this way.
Other ways to gain points include; participating in 'Rewards Challenge' and other quizzes, and via purchases through Microsoft's various Microsoft /Windows / Xbox stores. From store purchases you gain 1 point per pound spent. If you make over 500 points in any month there's a second level of rewards which can bring in up to 150 points per day.
So what kinds of things can you do with your points? If you can head over to the dedicated points redemption page you can see everything available. However, just in case it needs you to login, and for convenience, I've bullet pointed the currently available rewards below:
Xbox One S monthly giveaway sweepstake entry - 200 points
Surface Pro bundle sweepstake entry - 200 points
Xbox digital gift card (£3) - 2,750 points
Windows Store gift card (£5) - 5,850 points
Xbox Live gold membership - 6,000 points
Groove Music pass (1 month) - 9,500 points
Skype Credit (£2) - 1,000 points
Skype Unlimited World (1 month) - 3,000 points
Charitable donation (£3 to either UK Youth, Ability Net, Special Olympics) - 3,760 points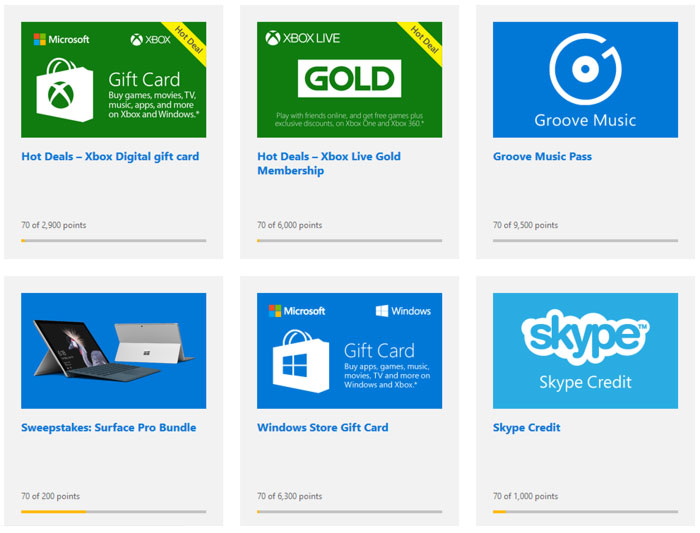 Microsoft Rewards is set to launch in France, Germany and Canada in coming months.
Bing Visual Search boost
Bing introduced search by image several years ago. However if you wanted to search for a particular part of the image you would have to crop or otherwise isolate that part of the image before upload, with mixed results. Now Bing is making it easier than ever to search for images within images.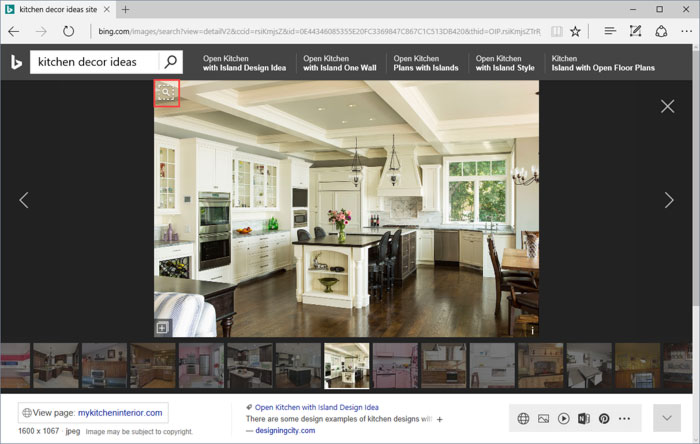 Microsoft provides the following example;
"Let's say you are looking for kitchen decoration inspiration, and an image attracted your attention. You click on a thumbnail result to get to the 'Detail View'. You really like the overall décor, but you are particularly interested in that nice-looking chandelier. Would it be possible to see where you can get one just like that? With Bing Visual Search, now you can!"
The visual search within an image is instigated by clicking the magnifying glass icon in the upper left corner of the image listing. With the chandelier example above, Bing reckons you would be interested in purchasing a similar one and auto searches matching products for sale. Whatever the case, you've still managed to find good clear isolated product photos of the item you were interested in.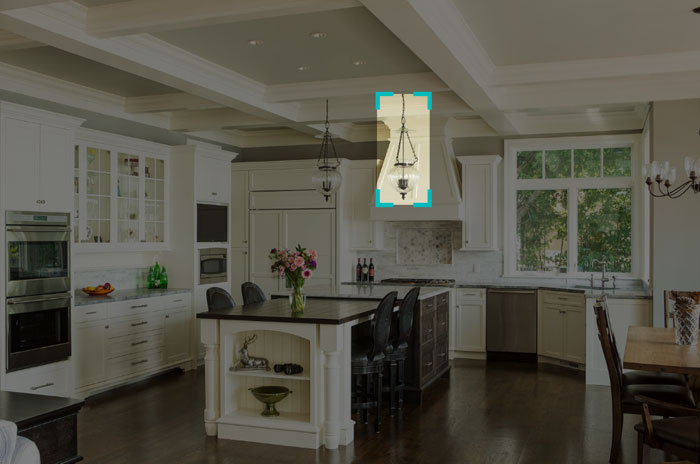 For a deep dive 'under the hood' of this new tech, please head on over to the Microsoft Bing Blogs.