Apple has just announced its financial results for the three months ending 28th June 2014. During its fiscal Q3 period the firm generated revenue of $37.4 billion and made a net profit of $7.7 billion. A year ago the revenue and profits figures were $35.3 billion and $6.9 billion respectively, so Apple has seen good gains on both accounts.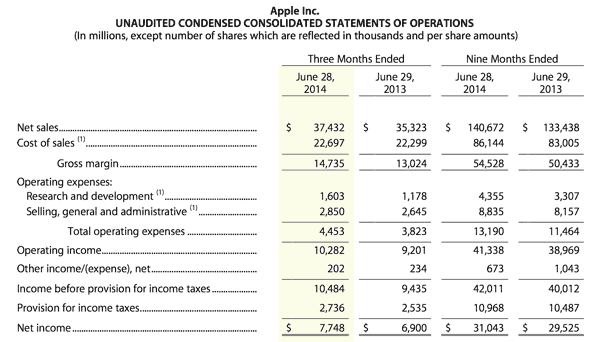 CEO Tim Cook made the following statement about the results: "Our record June quarter revenue was fueled by strong sales of iPhone and Mac and the continued growth of revenue from the Apple ecosystem, driving our highest EPS growth rate in seven quarters." Looking forward to the coming months Cook enthused "We are incredibly excited about the upcoming releases of iOS 8 and OS X Yosemite, as well as other new products and services that we can't wait to introduce."
However, reading between the lines, you will notice no mention of the Apple iPad (or the iPod) above. This is due to the iPad's disappointing results over recent quarters. In the most recent quarter the tablet sold 13.3 million units. This figure represents a downturn of 9 per cent compared to the same period last year and 19 per cent down from the previous quarter.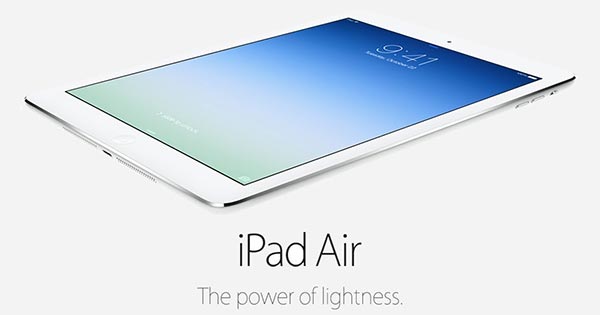 TIME magazine reports that the whole tablet market has been under pressure from large smartphones/phablets. Perhaps evidence of this trend has forced Apple's hand into making a phablet at last. However Cook did talk to investors about the iPad, in a conference call following the results, and said "What's most important to us is that customers are enjoying their iPads and using them heavily." He also pointed to some collaborative work with IBM which could see more iPads deployed by corporations/enterprise.
It seems like the Chinese have really took to Apple devices this year. In these latest quarterly results iPhone sales in the country were up by 48 per cent and Mac computers sales up by 39 per cent, reports Reuters. Apple's CFO told the news agency that low-cost smartphones from up and coming companies like Xaiomi didn't seem to be impacting Apple iPhone sales, only rival Android makers were being battered by this local competition.