Nvidia has just published a healthy set of results covering its second financial quarter. Its second quarter revenue increased 56 per cent year over year and 15 per cent sequentially to a record $2.23 billion. Furthermore earning per share are up from $0.41 to $0.92, that's 124 per cent and the company was happy to report broad growth across all its operations; gaming, pro visualisation, data centre, automotive, OEM & IP.

However, I was surprised to find that investors aren't bowled over by the results, and in aftermarket trading shares are currently down by about 5 per cent (and have dropped by as much as 7 per cent at some points overnight). Looking around at finance focussed news sites such as CNBC didn't provide any reason, but Forbes did have a couple of quotes from Bernstein Research analyst Stacy Rasgon, noting some wrinkles on Nvidia's otherwise flawless looking complexion.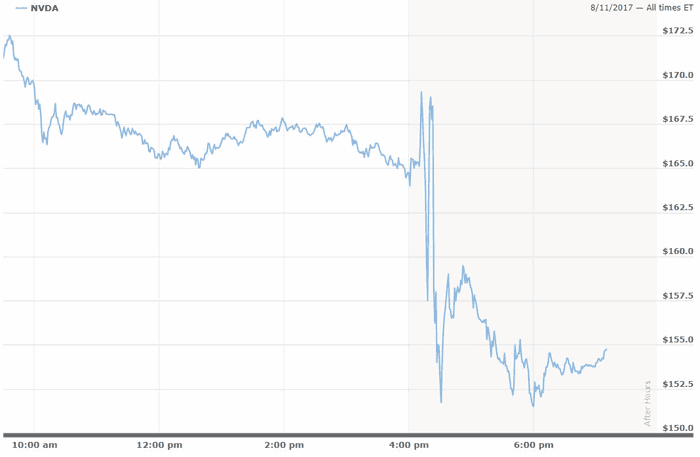 The reasons for the negative reaction overnight could possibly be due to data centre figures being "a bit disappointing in the face of rapidly rising expectations." Rasgon also noted that Nvidia's automotive business was up "only" 19 per cent year on year. Besides these observations, Nvidia has been one of the best performing shares of the year (up 55 per cent since January) and it might just have overheated.
With that out of the way, let's have a look over the otherwise impressive looking results. In the top table you can see the comparative earnings in years and quarters gone by. Directly below I've pasted in the revenue by market platform and revenue by reportable segments tables which gives an interesting overview of Nvidia success.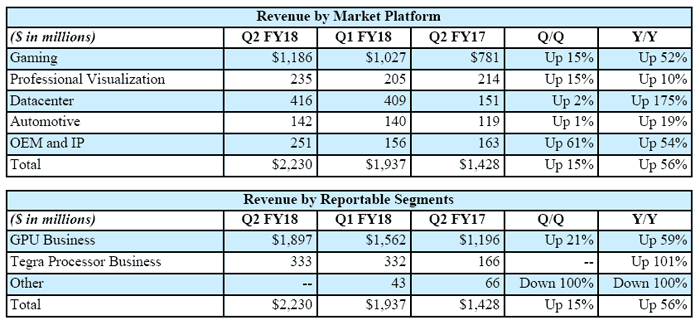 PC enthusiasts will be aware that in the most recent quarter Nvidia made some impressive product introductions. It introduced Max-Q laptop designs, shipped Volta GPU-based Tesla V100 accelerators, and launched Titan X and Quadro external GPU support, among several other things.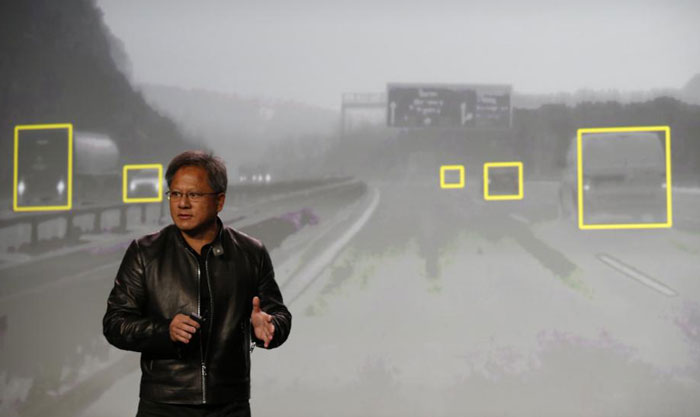 Looking forward to Q3, Nvidia forecasts continued revenue growth. Third quarter of fiscal 2018 revenue is expected to be $2.35 billion, plus or minus two per cent. CEO Jensen Huang will be aiming to keep the pressure on growth in AI, data centre, automotive, and gaming - as he just highlighted the strength and opportunities in these businesses in the Q2 results statement.