Today Samsung has announced a new image sensor which is destined for premium mobile devices with challenging low z-height requirements. The new CMOS image sensor utilises what Samsung called ISOCELL technology which it says provides significant improvements in image quality by ISOlating the light receptor CELLs in the sensor. An ISOCELL imager can also be made thinner than current popular imaging sensors, so it's great for building into slim mobile devices.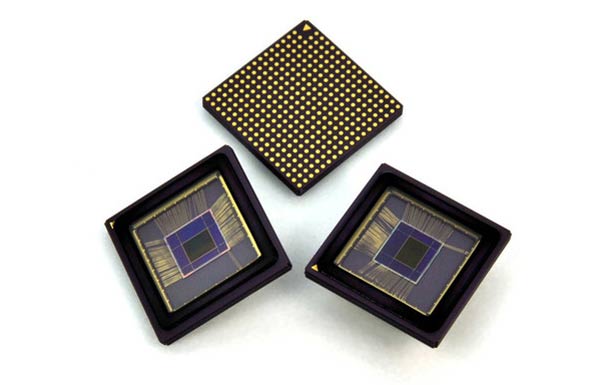 "Through advances in pixel and process technology, smartphone and tablet cameras have made it easier than ever for consumers to capture and share beautiful, clear images with the world," said Taehoon Kim, vice president of System LSI marketing, Samsung Electronics. "ISOCELL technology is yet another innovation that significantly raises the bar in image quality, and demonstrates Samsung's technology leadership in image sensors for mobile devices."
So how does ISOCELL work? As mentioned in the intro paragraph the name ISOCELL comes from the fact that the individual cells in the sensor array are isolated from each other. Samsung built upon past advances in BSI (Back Side Illumination) of cells with its pixel isolation technique which produces 30 per cent less cross-talk and also increased the full well capacity (FWC) by 30 per cent resulting in a greater dynamic range. The South Korean tech giant says that "This new technology substantially increases light sensitivity and effectively controls the absorption of electrons, resulting in higher colour fidelity even in poor lighting conditions." Better quality low light and indoor photography is an attractive feature to many mobile device users as is the greater imaging dynamic range as shown in the example below.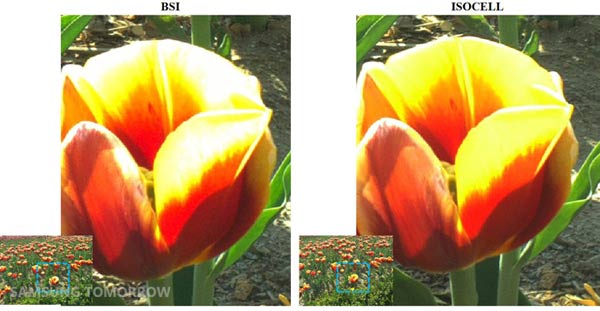 Samsung notes that the ISOCELL design also can help to reduce the height of the camera module, ever more important in today's thin mobile devices. We are told that the ISOCELL imager can "feature a 20 percent wider chief ray angle (CRA), reducing the height of the camera module".
Samsung customers are currently sampling a new 8 megapixel image sensor employing this technology - the 1.12um ISOCELL pixel 1/4inch optical format S5K4H5YB. Mass production is expected by Q4 2013.