Acer gets a taste for Windows 10 Continuum
Loading...
Been waiting a while?
Get Flash
to see this player.
Liquid Jade Primo suggests there's more to Windows Phone than just Lumia.
It's hard luck if neither iOS nor Android tickle your fancy, as today's smartphone world doesn't appear to have a genuine third option. Well, tell a lie, there is Windows Phone, which despite failing to make any meaningful gains in terms of market share, continues to offer a viable alternative to consumers wanting to try something else.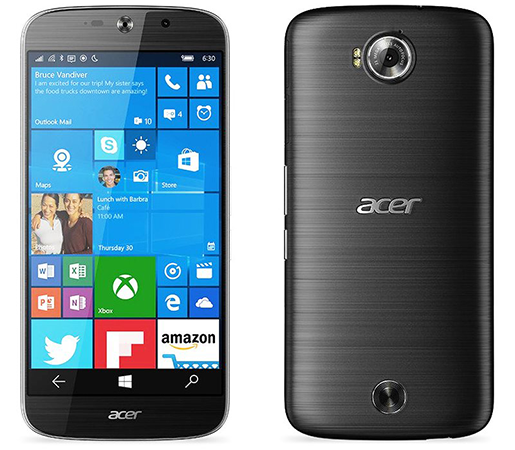 One caveat is that Windows Phones themselves don't offer a great amount of diversity, with Microsoft's own Lumia devices making up the bulk of the portfolio. The landscape is starting to change, however, as big-name brands begin to explore Windows 10 Continuum, through which a smartphone can double as a PC when attached to an external display.
HP has this week joined the scene with the enterprise-orientated Elite X3 and Acer is getting in on the action with the Liquid Jade Primo. Designed to offer "enhanced productivity for professionals," this 5.5in smartphone runs Windows 10 and is powered by a hexa-core Qualcomm Snapdragon 808 processor, 3GB of RAM and 32GB of storage.
A 5.5in, full-HD AMOLED display puts Liquid Jade Primo slap-bang in the middle of the Lumia 950 and Lumia 950 XL, and Acer appears to be making good use of the smartphone's size by incorporating a 21MP rear camera with dual LED flash and an 8MP wide-angle front camera.
European availability is imminent with prices starting at €569, ahead of a staggered rollout to other regions in the coming months. Whether or not Continuum will serve as a genuine value-add remains to be seen, but in the meantime, check out the Liquid Jade Primo demo from Chris Evans, Acer's Head of Product and Technical Management, EMEA, at the top of the page.