In Win shows off concept H-Frame 2.0 chassis at CES 2016
Loading...
Been waiting a while?
Get Flash
to see this player.
And now comes with an integrated PSU.
In Win has been at the forefront of concept chassis design ever since the release of the original H-Frame in 2012. Every year, at CES, the company tends to release another concept PC that wows the crowds.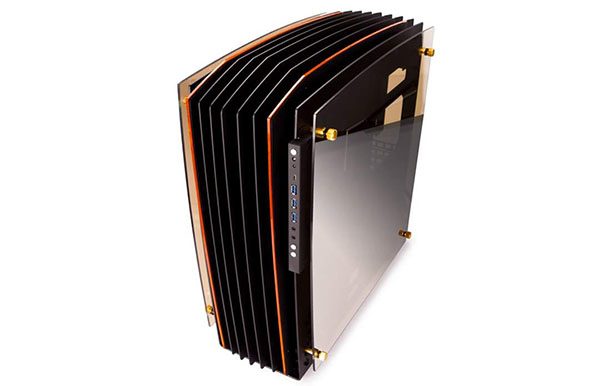 This year was no different, as the Taiwanese outfit showed off the limited edition H-Frame 2.0. Now compatible with water cooling and supporting more fans, this year's model is sleeker and sexier than ever before. The open-air design has customisable lighting and, as a first, is bundled in with a 1,065W Platinum-rated PSU that carries over the design aesthetic. Expect it to cost around $800.
Want to know more? Katelyn from In Win gives us the guided tour in the video above.