Final thoughts and rating
The SSDNow V+200 has been introduced to fill a gap in Kingston's product range. Appreciating that the existing HyperX is the first choice for enthusiasts willing to spend top dollar, the V+200 takes its place as a strong alternative for users wanting the power of the SandForce controller at a more palatable price.
At around £1-per-gigabyte, the SSDNow V+200 makes a compelling argument; it isn't too costly for a high-end system, it's blisteringly quick, and it's available from a reputable brand that offers a three-year warranty and an excellent upgrade kit. The latter, available as an optional extra, includes an external 2.5in USB enclosure, hard-disk cloning software, 3.5in mounting brackets and both SATA power and data cables - everything you need in order to make the transition to a new system drive.
But the SSD marketplace is fiercely contested, and the magic behind the V+200 is something we've seen before. Drives made up of the SF-2281 controller and asynchronous NAND are available from a wide range of manufacturers, and price acts as the only obvious variable. Right now, practically-identical drives from Corsair and OCZ are available for a few pounds less, and while performance is strong for typical desktop workloads, users working regularly with data that isn't easily compressed - such as photos, music and video - may see the benefit in upgrading to the premium HyperX.
Bottom line: the SSDNow V+200 is the latest in a long line of blazing-fast SandForce SSDs and represents a spectacular upgrade over a traditional hard disk.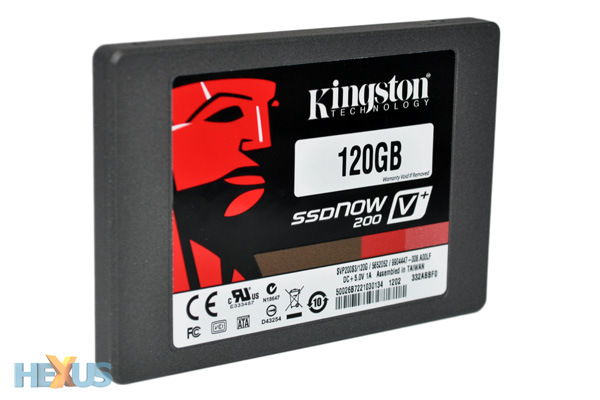 The Good
Soars past 500MB/s via SATA 6Gbps
Good performance at high queue depths
Available with an excellent upgrade kit
The Bad
Performance takes a hit with certain data types
HEXUS Rating

Kingston SSDNow V+200 (120GB)
HEXUS Awards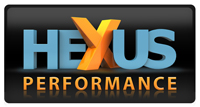 Kingston SSDNow V+200 (120GB)
HEXUS Where2Buy
The 120GB Kingston SSDNow V+200 solid-state drive is available to purchase from ebuyer, dabs and amazon.
HEXUS Right2Reply
At HEXUS, we invite the companies whose products we test to comment on our articles. If any company representatives for the products reviewed choose to respond, we'll publish their commentary here verbatim.