USB has been one of the best innovations in the PC space. Embodying the true essence of plug and play, there may well be more devices than people in the world, such is its popularity.
Alongside faster transfer speeds with every iteration, the recent trend has been to miniaturise the port by using a Type-C connector. Not only is it small enough to fit on to mobile phones and a multitude of peripherals, the reversible nature means it can plugged in both ways - no more searching for the right orientation required for the larger, ubiquitous Type-A port.
Most USB storage sticks, however, stick to Type-A out of sheer convenience as billions of PCs, televisions and storage devices are readily equipped with the more common port. Wouldn't it be great if one could buy a USB storage stick that catered for both port types without having to use easy-to-lose adapters?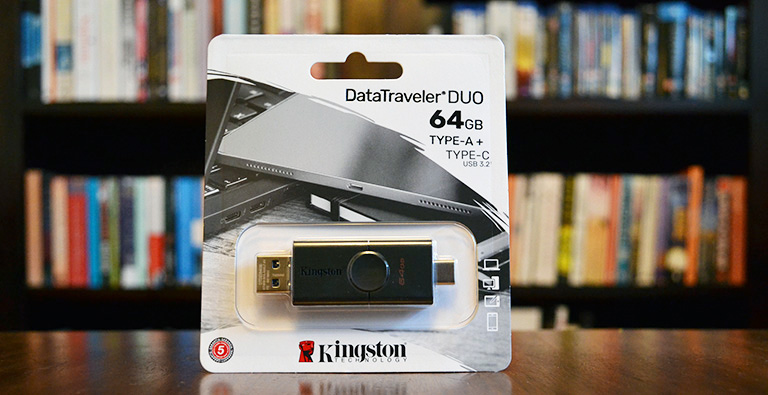 This is exactly the thinking adopted by Kingston with the DataTraveler Duo line of USB storage sticks. Citing versatility as the main aim, they're available in 32GB (£7) and 64GB (£9) capacities in an eminently pocketable form factor.
Based on the USB 3.2 Gen 1 transfer protocol (5Gbps), one end offers standard Type-A support and the other the smaller, newer Type-C connector. Simple but effective.
Appreciating that exposed connectors don't make sense, Kingston uses a slider mechanism that, by default, covers both connectors and negates the need for caps that can so easily be misplaced. One either pushes both the sliders towards the middle to expose both ends, or if wanting to use just one side, holds on to the circular central section with one hand and slides back with the other. There's a satisfying click as the slider is drawn back fully, locks in position and is then able to be used in the compatible port without it slipping back on by mistake.
At 64mm wide, 21mm tall and 10mm thick, it's certainly not the smallest stick around, but that's to be expected when one factors in the sliding mechanism. Hewn from decent plastic, we have no qualms with the build quality and Kingston backs the DataTraveler Duo with a five-year warranty.
Costing less than a tenner for the 64GB version in for review, performance isn't electric. Though synthetic benchmarks paint an optimistic picture of 110MB/s sequential read and 28MB/s write, the truth is that writing a single 5GB file on to the drive takes 8m 20s, or around 10MB/s, whilst reading it back on to the PC's SSD takes just 49s, or 102MB/s. DataTraveler Duo, therefore, is better suited towards moving the occasional files around rather than being a speedy repository.
Transfer rates are identical across both Type-A and Type-C, but do understand there is no official USB OTG (On The Go) certification for connecting to compliant mobile phones. That said, Kingston offers DataTraveler microDuo Flash for that purpose.
Overall, for the price of two large takeaway cappuccinos Kingston's DataTraveler Duo 64GB solves problems arising from having multiple devices with different USB form factors. Certainly worth a punt if you don't want to go down the inelegant adapter route.
The Good

The Bad

64GB costs less than £10
Solves an obvious need
Decent read speeds
Slider mechanism works well


Not the fastest for writes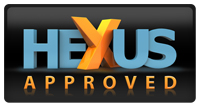 Kingston DataTraveler Duo (64GB)
HEXUS.where2buy
The reviewed drive is available from Amazon.co.uk.
HEXUS.right2reply
At HEXUS, we invite the companies whose products we test to comment on our articles. If any company representatives for the products reviewed choose to respond, we'll publish their commentary here verbatim.