Software and Summary
Getting your hands on a high-quality mechanical keyboard is easy enough and needn't cost the Earth, but finding a mechanical keyboard with a robust software utility? That's the real trick. Many hardware manufacturers tend to struggle in this department, and it's one area in which Razer has the upper hand. The firm's Synapse 3 utility isn't perfect - we've experienced the occasional bug and it's a shame it isn't available as a streamlined Windows Store app - but the software remains one of the better peripheral management tools around.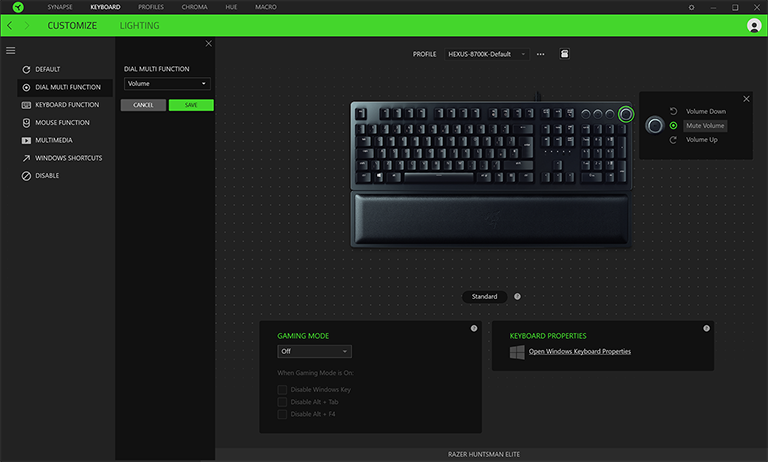 The interface is crisp, clear and easy to get around, and keys can be remapped to your heart's content. Just about every shortcut is available - be it multimedia or macro - and with Hypershift you can press a button to access a secondary function on keys of your choosing. There's enough onboard memory to store five profiles, and all data is uploaded to the cloud and tied to a user's Razer account, which is required to use the Synapse software.
Most keyboards will offer similar, but Razer's mastery in RGB lighting helps set its peripherals apart. The Chroma section of the app offers more customisation options than you're ever likely to need, the available presets are a good place to get started, and nobody else offers integration with Philips Hue.
It's also handy to know that the keyboard's multi-function dial can be assigned to a wide selection of shortcuts, ranging from task switcher to scrolling back and forth. The Synapse software is required to make of the most of the dial, however we reckon Razer has missed a trick by not including support for Windows 10's built-in wheel interface. We had hoped for something akin to a miniature Surface Dial, as is the case on the Roccat Horde Aimo, but the multi-function dial present here isn't as versatile.
Summary
We didn't expect to come away from our time with the Huntsman Elite with such mixed feelings. On the one hand, the clicky opto-mechanical keys are excellent, with precise actuation, instant response and hardly any sign of wobble. On the other hand, how can a £200 keyboard in 2018 be lacking USB passthrough?
At this price point you expect perfection, and Razer hasn't delivered on all fronts. The cushioned wrist rest is luxurious and the way in which the RGB under glow wraps the entire product is a visual treat, but such niceties are offset by middling multimedia controls and a dial that feels half-baked.
Bottom line: an innovative key switch and best-in-class lighting may be enough to lure Razer enthusiasts, but for everyone else, Huntsman Elite doesn't quite do enough to justify such a lofty fee.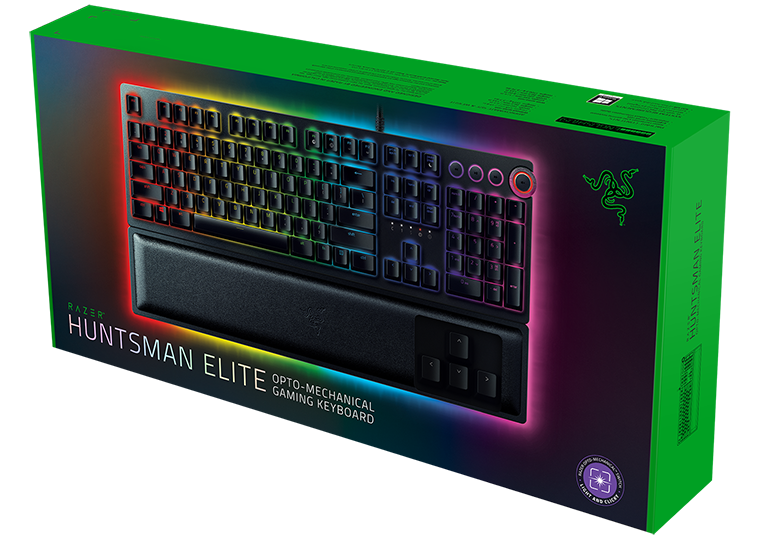 The Good

The Bad

Excellent clicky key switch
Leatherette wrist rest
Best-in-class RGB lighting
Solid build and stylish looks
Mature software utility

No USB passthrough
Media controls could be better
Costs £200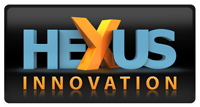 Razer Huntsman Elite
HEXUS.where2buy*
The Razer Huntsman Elite is available to purchase from Amazon.
HEXUS.right2reply
At HEXUS, we invite the companies whose products we test to comment on our articles. If any company representatives for the products reviewed choose to respond, we'll publish their commentary here verbatim.