Performance and Conclusion
Run through the GameDAC, the Arctis Pro headset is able to play high-resolution audio and the resulting sound is nothing short of excellent. Listening to an eclectic mix, from Massive Attack to The Flaming Lips, reveals a clarity and precision missing on rival headsets. In fact, it's pretty easy for me to say these are the best-sounding gaming headsets I have ever tested. The soundstage is good, if not super-wide, and with the default EQ configuration, bass is punchy rather than overtly heavy. Just the way I like it.
Moving over to games, Far Cry 5 on the PC is crisp and clear, with explosions having the right amount of heft and accuracy. The Arctis' clarity and detail become second nature after a while, only shown up, in a positive way, when moving back over to a cheaper set of cans.
Hooked up to a PS4 via the Optical cable, audio quality is, once again, well-balanced and rather good for a gaming headset. Enabling DTS doesn't do much for the soundstage other than bring more immediacy to vocals, however, so I left it and any pseudo surround off whilst gaming.
Of course, a good DAC's job is to make sure the last morsel of audio excellence is transferred from source to headset. It cannot, for example, do anything significant to improve lossy audio performance - YouTube clips are going to sound similar no matter which headset is used.
Audio quality isn't quite as good if connected directly to the PC or phone via the aforementioned adapter, hinting at the GameDAC doing its job well. Such DAC-less audio is not unpleasant, of course, but you do notice the slight lack of detail from a high-quality source. Point is, you need to use the DAC to get the most out of the headset.
All this said, wouldn't it be nice if you could have the quality on offer here with the convenience of either Bluetooth or wireless technology? Surely such a system would work far better in the living room. Who wants to have wires traipsing across the floor, right?
Wrap
SteelSeries hits many positive notes with the Arctis Pro + GameDAC bundle. All-day comfort, elegant design, a high-quality mic, and excellent overall audio reproduction are obvious plus points. Helped on by a decent DAC, the duo combines to offer best-in-class audio for both gaming and songs.
Sure, the street price of £200 is steep, but as a multiple-use headset, the Arctis Pro does a fine job at balancing decent audio and immersive gameplay. We'd recommend these to those of you who really do appreciate quality, accurate sound instead of the usual bass-heavy signature of a plethora of gaming headsets. Recommended if you can live with the necessary wires.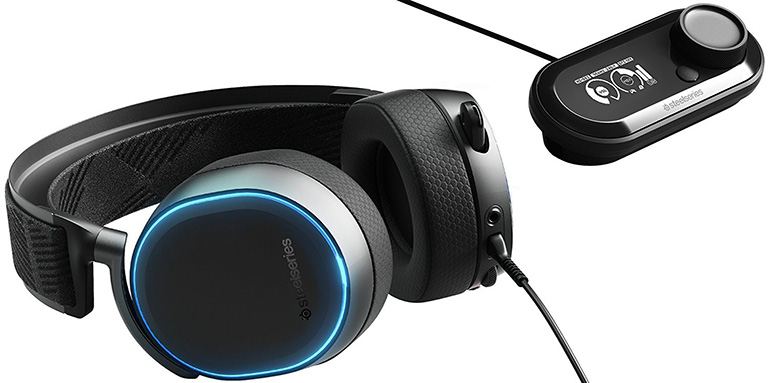 The Good

The Bad

Fantastic sound quality
Great mic
Very comfortable
DAC works well
Good looks

Expensive for most
Lacks official support for Xbox One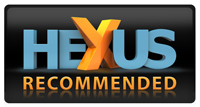 SteelSeries Arctis Pro + GameDAC
HEXUS.where2buy*
The SteelSeries Arctis Pro + GameDAC gaming headset is available to purchase from Scan Computers.
HEXUS.right2reply
At HEXUS, we invite the companies whose products we test to comment on our articles. If any company representatives for the products reviewed choose to respond, we'll publish their commentary here verbatim.