Sound Quality
Any headset commanding this sort of premium needs to sound fantastic, and though Arctis Pro Wireless is up to the task, you may need to play with the equaliser to get the best results. In their default configuration, the 40mm Neodymium drivers could be deemed somewhat flat, with SteelSeries evidently not wanting to favour one usage scenario over another.
Without any tweaking, the headset is better suited to general music, where unlike many gaming solutions, the balanced sound is neither too boomy in the low-end nor too harsh in the highs. The detail is enviable, with good separation and noticeable clarity, yet when gaming you want a little extra impact from bass and snappier treble; that's where the wireless transmitter comes into play.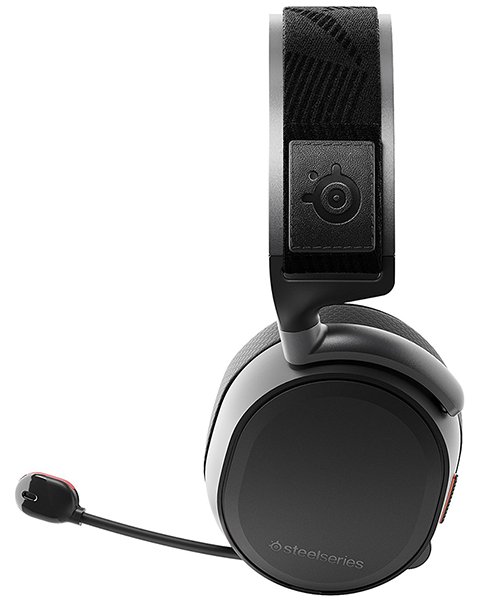 A few quick turns of the dial and you can choose a pre-defined equaliser setting or a custom preset. It's definitely worth playing around with as in-game sound can be transformed from flat to ferocious, which is more in keeping with what you want in the midst of battle. The Arctis Pro Wireless is then among the best-sounding wireless gaming headsets we've heard, yet it isn't perfect and the £300 price tag raises a few questions marks. For starters, there's a slight hiss that's identifiable in quiet scenes, and if wireless freedom isn't a necessity, the £250 GameDAC model supporting high-res audio is ultimately going to sound better. And heck, while the Pro Wireless is formidable in its own right, has SteelSeries done enough to justify the premium when the tried-and-trusted Arctis 7 is now available for £100 if you shop around? That depends entirely on how deep your pockets are.
There's plenty of food for thought, yet sound quality is rich, and the retractable, bidirectional, noise-cancelling microphone has all the relevant attributes. It slides in and out easily, is flexible enough to find an optimal position, and does a good job of delivering clear speech while masking any unwanted background noise.
Summary
Arctis Pro Wireless is a welcome addition to SteelSeries' respected range of gaming headsets. Fantastic sound quality is married to top-notch build quality in a wireless design that's versatile, pleasing to the eye and comfortable to wear.
The addition of a wireless transmitter offering precise controls and a spare battery makes this the firm's best wireless solution to date, yet while we wouldn't begrudge anyone who decides to take the plunge, there are nagging doubts that are hard to shake. Arctis Pro Wireless may be a stellar headset, however the wired Arctis Pro GameDAC will offer superior audio for less, and if you absolutely have to go wireless, the existing Arctis 7 remains a fine choice for a third of the price.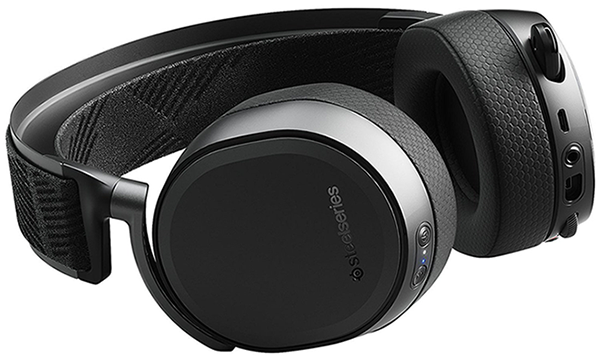 The Good

The Bad

Fantastic sound quality
Excellent noise-cancelling mic
High level of comfort
Stylish understated design
Spare battery comes in handy

£300 price tag
Lacks official support for Xbox One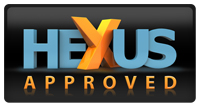 SteelSeries Arctis Pro Wireless
HEXUS.where2buy*
The SteelSeries Arctis Pro Wireless gaming headset is available to purchase from Scan Computers.
HEXUS.right2reply
At HEXUS, we invite the companies whose products we test to comment on our articles. If any company representatives for the products reviewed choose to respond, we'll publish their commentary here verbatim.