Final thoughts and rating
Sapphire has upped the graphics-card ante with the Radeon HD 7970 TOXIC 6GB. Featuring a new GHz Edition core at its base, a custom PCB, and overvolted and overclocked straight out of the factory, cooled by a monstrous heatsink, and featuring the highest frequencies we've seen thus far from a Radeon-class GPU, there's a lot for the enthusiast to get their teeth into.
A quick press of the 'Lethal Boost' button provides 1,200MHz core and 6,400MHz clocks that are enough, on balance, to make it the fastest single-GPU card in our line-up. It makes for a nice debate whether the TOXIC is the speediest single-GPU card in the world - there are a few partner-overclocked GTX 680s that might take umbrage to that statement - but Sapphire's Beastie is in with a good shout. The 6GB framebuffer, meanwhile, doesn't tell in our standard games and tested resolutions, so we'll quickly revisit the topic with multi-monitor testing.
Bottom line: Big, bold, brash and beefy, Sapphire has the best air-cooled Radeon HD 7970 we've ever seen, priced tentatively at £500. The jury is still deliberating whether it's the fastest single-GPU card in the world.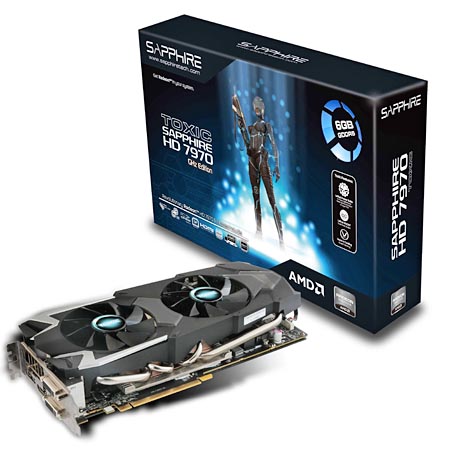 The Good
Fastest single-GPU card in this line-up
Keeps cool under load
Highest frequencies yet seen from HD 7970
Can run three regular screens with bundled adapter
The Bad
6GB framebuffer not realised for gamers at standard resolutions
Can get noisy
It ain't cheap

HEXUS Rating

Sapphire Radeon HD 7970 TOXIC 6GB
HEXUS Awards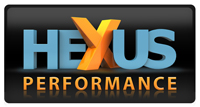 Sapphire Radeon HD 7970 TOXIC 6GB
HEXUS Where2Buy
TBC.
HEXUS Right2Reply
At HEXUS, we invite the companies whose products we test to comment on our articles. If any company representatives for the products reviewed choose to respond, we'll publish their commentary here verbatim.