What we think
We've waited a long time for AMD to release a next-generation CPU architecture to take the place of the venerable Athlon and Phenom chips. Eight years on from the first Athlons, the grounds-up Bulldozer microarchitecture is now ready to roll. You'll know it as the FX line.
Initially built as CPU-only processors on a 32nm process - no integrated graphics at the outset - FX chips use a modular approach, where two cores and L1/L2 cache is contained within each module. But optimising for space means each core isn't fully independent; they share front-end and FP resources with one another. Modules can be joined to create four-, six-, and eight-core Bulldozer chips, and all have access to 8MB of L3 cache, controlled by the northbridge.
Improved power regulation and Turbo CORE functions along with a modern instruction-set means FX chips take a leaf out of Intel's Sandy Bridge playbook, and high launch frequencies - 3.6GHz for the eight-core FX-8150 - make Bulldozer teasingly attractive on paper.
But the devil is in the details. The FX is a balancing act, giving up genuine per-core processing, present on Phenom II, and, due to architecture decisions, FX, in many cases, reduces just how much work can be accomplished by each core. Take into account non-independent cores and a lower IPC and there exist situations where the eight-core FX-8150 (£190) is taken to task by the six-core 1100T (£140): something you wouldn't expect.
And while AMD, across a range of old and new applications, can claim solid performance with the FX, Intel's incumbent Sandy Bridge processors remain a more elegant solution. They're strong in every area, offer 'free' integrated graphics and have considerably better power-draw credentials to boot, thus making a compelling, persuasive argument as the mainstream/premium chips of choice.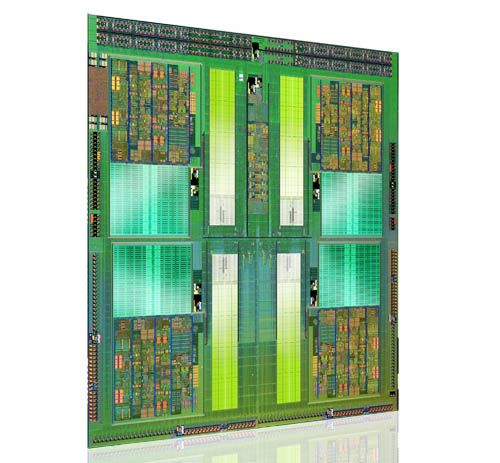 AMD's gone down a path with Bulldozer from which there is no turning back, so while there's nothing intrinsically horrible with the FX line of chips, given the price, we feel as if the balancing act of die size, modules, cores, speeds, IPC and power-draw - the facets that define a modern processor - aren't nearly as impressive as we'd hoped for. This line of thinking is underscored by genuinely sub-par performance in older apps.
We think Bulldozer will improve as updated benchmarks and compilers begin extracting more performance from the architecture. Honestly, though, that's a dangerous argument on which to base a current purchasing decision. We'd recommend readers carefully weigh up all the options before laying down cold, hard cash.
The Good
Modern design, elegant modular architecture
Attractive pricing
AM3+ socket is backwards compatible
The Bad
Not as fast as Thuban (1100T) in light-load apps
Under-load power-draw not ideal
Arguably still behind Intel's SB as an all-round chip
HEXUS Rating

AMD FX-8150 (Bulldozer) CPU
HEXUS Where2Buy
HEXUS Right2Reply
At HEXUS, we invite the companies whose products we test to comment on our articles. If any company representatives for the products reviewed choose to respond, we'll publish their commentary here verbatim.