HP is at IFA 2016 and has used the show to debut two interesting new desktop PCs. A compact new modular PC has been designed by HP, in the shape of the HP Elite Slice. Then for those who can accommodate larger and more powerful desktops there's the rounded triangular and fabric-covered HP Pavilion Wave desktop.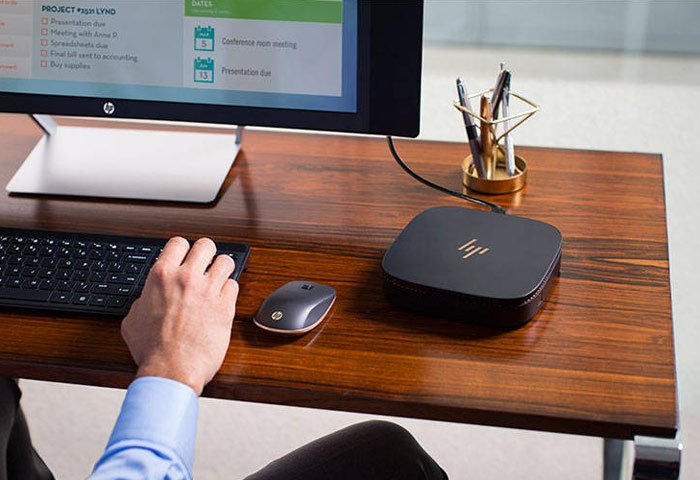 HP Elite Slice
The HP Elite Slice is the firm's smallest desktop. However, thanks to modularity it offers some purposeful expansion options. When you buy the HP Elite Slice you will get certain base performance specs, the modularity doesn't extend to things like CPU, or graphics, for example.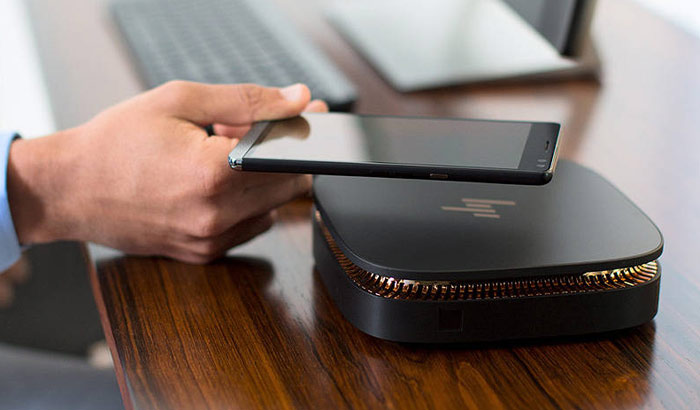 HP is selling the Elite Slice with a choice of 6th generation Intel Core Processor (up to 35W), up to 32GB DDR4 RAM, and various storage options. The modules on offer are as follows:
HP ODD Module, for back up and so on
HP Audio Module, with tuned Bang & Olufsen sound plus 360-degree speaker design and dual-microphone array
HP Wireless Charging Cover
HP Collaboration Cover, with capacitive touch keys for controlling Skype calls and so on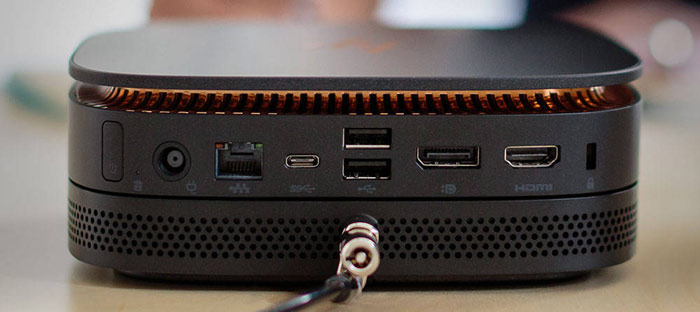 For peripheral support the machine is equipped with two USB 3.1 Type-C, two USB 2.0, DisplayPort and HDMI ports, Ethernet, audio I/O jacks, plus optional dual-mics and a fingerprint sensor.
HP recommends you streamline your workspace with the Elite Slice connecting to a 23.8-inch diagonal Quad HD HP EliteDisplay S240uj monitor that powers the HP Elite Slice through a single cable via the USB-C connection. So there's only a single wire required if you use a wireless keyboard / mouse combo.
The HP Elite Slice is priced from $699 and will begin to become available later this month.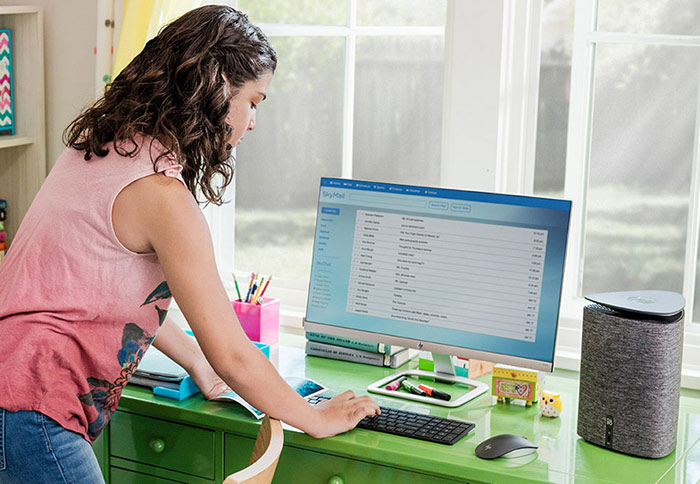 HP Pavilion Wave
The HP Pavilion Wave offers "an exciting new design" covered by fabric inspired by my 1970s high school jumper*. Apparently the fabric was chosen to allow for broad-spectrum audio transmission. Like the Elite Slice, HP allows customers to configure this system with a choice of 6th generation Intel Core Processor, you can also select up to 16GB of RAM, and various storage options up to an 128GB SSD with 2TB HDD. For graphical grunt you can spec up to an AMD R9 470M graphics card. Inside the rounded triangular chassis is a custom motherboard, cooled by an upwards facing fan helping air circulate over the copper heat pipes, past the cooling fins.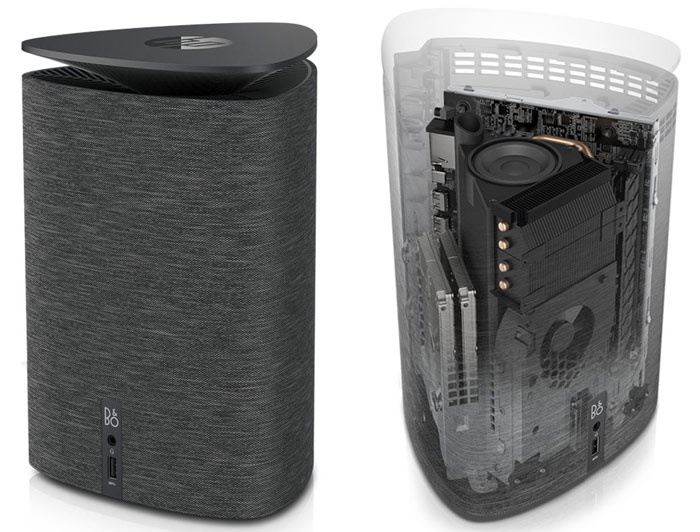 Peripheral support is via three USB 3.0 ports, one USB 3.1 Type-C port for data transfer, one HDMI port, one DisplayPort, a Gigabit Ethernet port, and a microphone/headphone jack. Cortana conversations, VOIP and so on benefits from the dual-microphones.
HP suggests this machine is a powerful general purpose PC and a good choice for an entertainment centre. The speakers integrated in the space-saving design are designed to "project sound for incredible clarity at any angle". It includes audio by B&O PLAY. Dual monitor setups are supported for up to 2x QHD displays (or a single 4K display).
The HP Pavilion Wave is priced from $549 and will become available from 23rd September.