Premium gaming PC brand Alienware has begun to offer its fleet of dark angular machines with Polaris graphics card options. The PCs getting AMD Radeon RX 400 Series love are the Alienware Aurora desktop tower, the futuristic Area 51 pod desktop, and the console-challenging Alpha R2 desktop. Configurations vary between a trio of Radeon RX 480 GPUs down to a singular Radeon R9 M470X.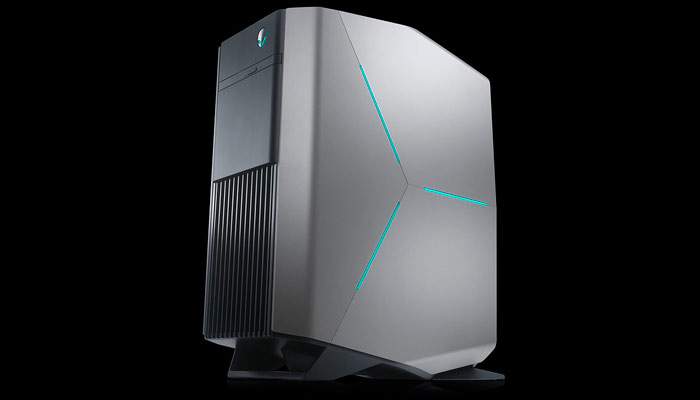 AMD has highlighted the new Alienware AMD combos on its Radeon blog. Starting with the tower in the Alienware desktop range, the Aurora tower can be configured with one or two Radeon RX 480 graphics cards for Crossfire / multi-GPU computing and gaming. With a single RX 480, Intel Core i7-6700, 8GB DDR4 RAM, 512GB M.2 PCIe storage, and Windows 10 this system costs £1,179 in the UK including tax and shipping.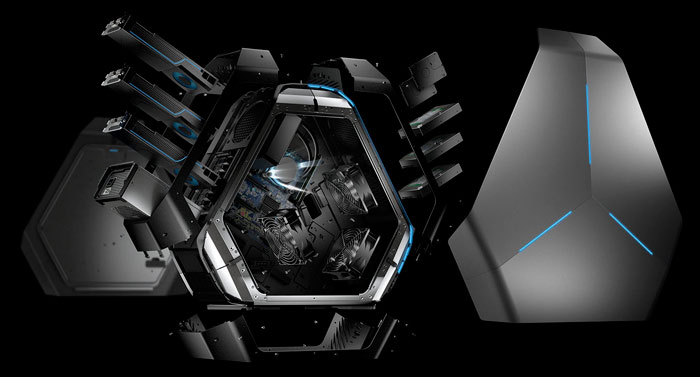 Alienware's uniquely designed Area 51 desktop can fit even more Radeon RX 480 cards than the Aurora tower. AMD says that it is possible to configure a system with up to three of AMD's top of the range Polaris graphics cards. An example system thus configured was ready and priced at £2,879 here in the UK. This pricy system also packs an Intel Core i7-6850K CPU, 16GB of memory, a 2TB HDD, and Windows 10.

For a more compact desktop system, perhaps to be used in place of a games console in the living room, Alienware's Alpha R2 may appeal. This machine is now configurable with Radeon R9 M470X graphics. An example thus configured is listed at £569 on the UK website today. It also includes an Intel Core i5 6400T CPU, 8GB of DDR4 RAM, a 500GB HDD, and Windows 10.
AMD says that the above systems are already available in Europe – and my product links above do indeed allow you to buy these Polaris GPUs equipped systems here in the UK. A full global rollout is promised 'shortly'.