Games publisher Tencent is getting into hardware, with the backing of Intel and manufacturer Haier. The first TGP Box (Tencent Games Platform) machine is called the Blade Box, it packs an Intel Skylake processor and is being put together by Haier, reports Liliputing.
Tencent is a very large Chinese media and entertainment company. It is best known for its software and virtual goods. Its top games and applications include the likes of the QQ and WeChat message apps, and League of Legends (as the owner of Riot Games). It also owns a small stake in Epic Games.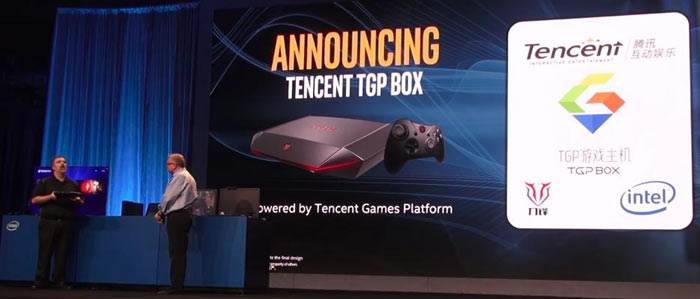 Interestingly the TGP Box is said to operate in one of two modes. First of all it can run Windows 10 and would work just the same as any other living room TV connected PC. It could simply be used to access modern UI and desktop apps and entertainment services, via a wireless keyboard/touchpad setup, perhaps. Secondly there's the TGP Box mode. You can see this pictured below, it looks like it provides easy 'big picture' games access via the controller pictured next to the console hardware above.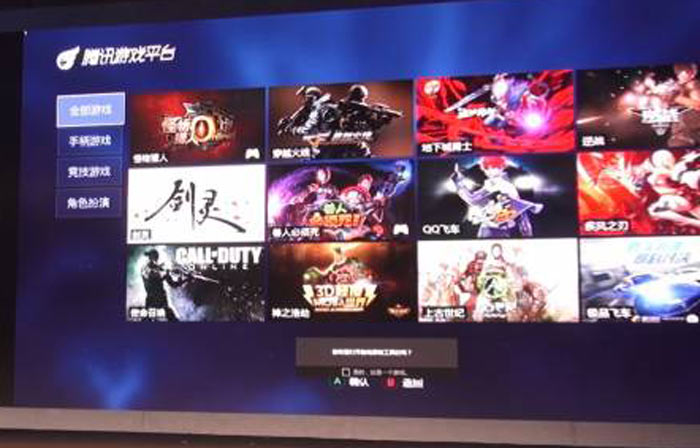 The TGP Box mode UI provides a game store and game library which can include downloaded and streamiable games and more, says the source report. Tencent will be eager to mine this UI with its history of making cash from social networking, chat apps and eCommerce. Games likely to spearhead the TGP Box's initial lineup include the likes of League of Legends, FIFA Online 3, NBA 2K Online, Monster Hunter Online, and Need for Speed: Hot Pursuit Tournament with third part titles following later in the year.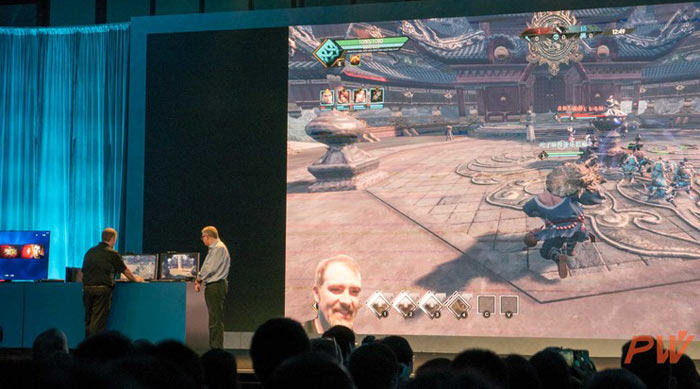 The hardware in this gaming box has only been very roughly sketched out; all we know is that there is an Intel Skylake processor in there. It's not certain whether the TGP Box will make it to the west.