Chinese device maker Pipo is fond of pushing out PCs in unusual form factors. Last year we saw the interesting wedge shaped Pipo X9, intended to be a Windows tablet for your work surface. Perhaps one day it will hit a gold seam, and for a while it will be able to enjoy first mover advantage with some compelling design – or might it already have found such a device – the Pipo KBX range?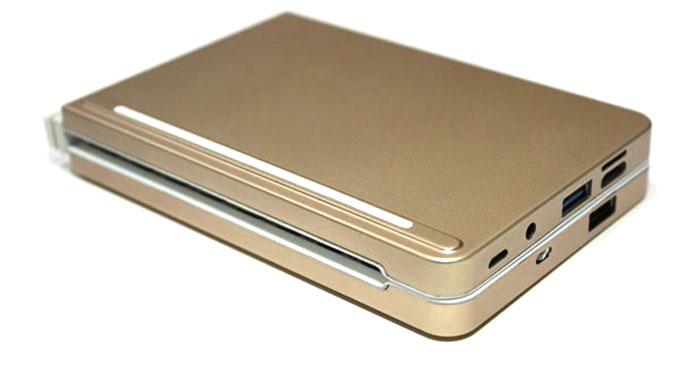 Pipo KB2
As spotted by Notebook Italia, at a Hong Kong trade fair, the Pipo KB2 looks like a compact wireless keyboard that folds in two like an oversized Nintendo Gameboy SP. However, as you will be aware from the headline, this folding device is a self-contained PC. The specs are pretty standard for an entry level modern 'cloudbook' style machine and include;
Intel Atom Z8300-X5 (Cherry Trail processor) up to 1.84GHz
2GB or 4GB of RAM
32GB or 64GB of storage
1x USB 3.0, 1x USB 2.0, 1x HDMI, 1x micro USB, a power connector, audio jack and microSD card slot
On board 802.11ac WiFi module, Bluetooth and WiDi which will transmit full HD audio and video files on a TV
2,500mAh battery for a couple of hours unplugged usage
Windows 10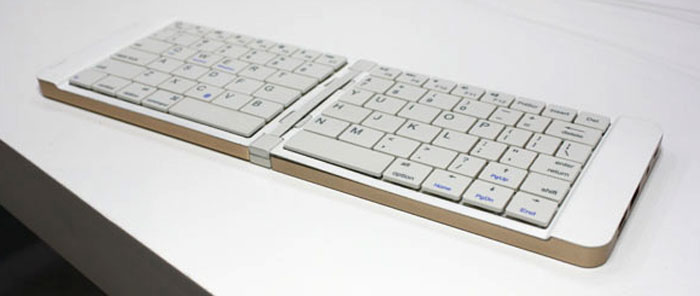 As mentioned in the intro, the Pipo KB2 won't be available until May and we don't have details of pricing or distribution at this time.
Pipo KB1
The Pipo KB1 is already on sale, says Notebook Italia, and is also a 'keyboard computer'. Pipo's KB1 isn't foldable, so appears to be about three times bigger than a folded up KB2. However the KB1 has some advantages; the keyboard looks better to type on, the keyboard is flanked by a touch pad, and there appears to be a greater amount/selection of I/O ports.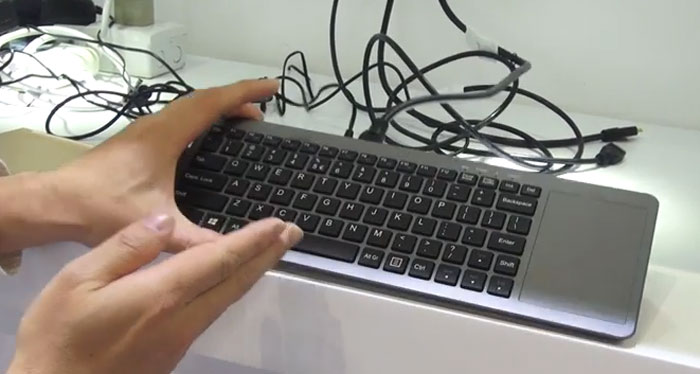 Pipo make two tiers of KB1 PCs, the first is based upon the same innards as the KB2 above and there is a cheaper model with Intel Atom Z3736F or Z3735F (Bay Trail) SoCs with 2GB of RAM. The I/O on the back panel includes; 1x VGA, 1x HDMI, 2x USB ports, an RJ-45 Ethernet port, a slot for microSD, audio jacks, plus an on/off button. The Pipo KB1 includes 802.11ac WiFi and stereo speakers on the sides and includes a 6,000mAh battery.
Growing up with Sinclair, Atari and Commodore computers I am fond of the keyboard PC form factor but am not convinced the Pipo KBX range offer any advantage over using an TV connected Windows tablet or Stick-PC and wireless keyboard combo.