We have looked at Oculus PC hardware requirements and specifically designed PCs previously. But what about the other major contender, the HTC Vive VR system, as backed by Valve? In February HTC revealed that MSI, HP and Alienware would be the hardware partners producing Vive-Ready PCs. Just ahead of the weekend, all of these partners revealed their supporting lineup.
To recap, first of all, on what are the recommended PC system specifications for enjoying VR via the HTC Vive are, please see the official spec list below:
HTC VIVE - RECOMMENDED PC SPECS
GPU: NVIDIA GeForce GTX 970 / AMD Radeon R9 290 equivalent or greater
CPU: Intel i5-4590 / AMD FX 8350 equivalent or greater
RAM: 4GB+
Video Output: HDMI 1.4 or DisplayPort 1.2 or newer
USB Port: 1x USB 2.0 or greater port
Operating System: Windows 7 SP1 or newer
Yes, the above is very similar to the recommended PC hardware specification provided by Oculus for those who intend to venture into VR with its Rift headset system. Now let's have a look at the custom made systems by each party.

MSI
MSI has made a quintet of gaming laptops that boast the dual-honours of being 'Vive Optimised' and Nvidia 'GeForce GTX VR Ready'. Three of the models are variations upon the GT72 design, while another two are based upon the GT80. All of them sport powerful graphics cards; the GT72 models offer a GTX 980 "with desktop level performance" and the GT80, models both sport that same GPU in SLI configuration. Have a look at the dedicated MSI VR-Ready microsite for further details.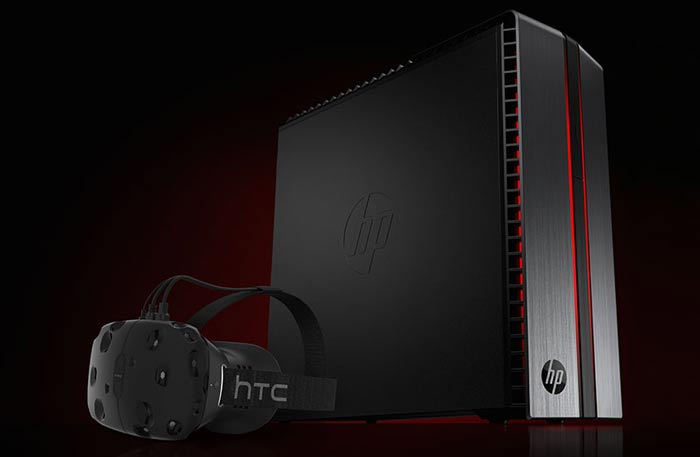 HP
PC and printer maker HP Inc is offering a desktop computer, made with the collaborative help of HTC, to provide the "ultimate Virtual Reality experience". The HP ENVY Phoenix tower PC, pictured above, is available in options starting at $1299.99. Systems utilise a 6th generation Intel Core i7 K processor and powerful Nvidia GTX 980Ti or AMD R9 390x GPU. You can configure RAM (base = 8GB), storage options (base = 1TB HDD) and more. HP also has a cheaper ($999.99) HP ENVY Desktop - 750-220 certified as being VR-Ready by HTC Vive.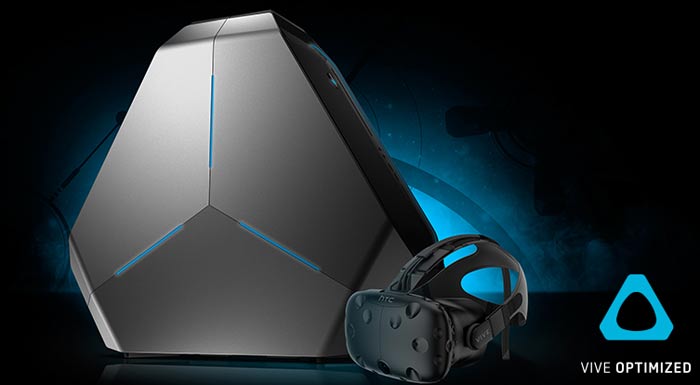 Alienware
Lastly Alienware/Dell has produced a range of Alienware Vive Optimized desktops based upon its Area-51 Gaming Desktop chassis. This iconic chassis design is offered in four configurations. One of them actually appears to be under specced, with its AMD Radeon R9 370 with 4GB GDDR5, but still commands an asking price of $1,699.99. Other configurations are priced as high as $3,899.99.
Remember that if you choose one of the above approved systems, none of them includes the HTC Vive itself, for that you will have to stump up another $799 and wait until April.