ASUS has announced the VivoMini VC65 and VC65R mini-PCs. These are compact, sub 2-litre, mini PCs which are trumpeted as the world's smallest mini PCs that can accommodate up to four 2.5-inch SSD or HDD storage devices. Powering the Zen-design inspired VivoMini VC65 and VC65R is your choice of up to the latest "desktop grade" 2.8GHz 6th-generation Intel Core T Series processor. ASUS says these PC systems would be ideal for all sorts of situations thanks to their compact nature, embedded power supply, VESA-mountability, storage capacities and multi-display support.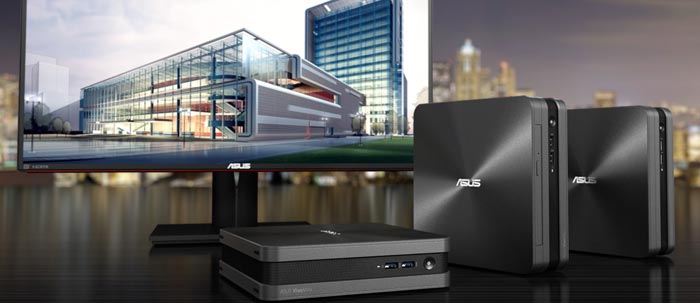 Three configuration options of the ASUS VivoMini VC65 and VC65R mini-PCs will be sold straight from the factory. There will be ASUS VivoMini VC65 PCs with a single storage module, supporting 2x 2.5-inch drives and another with two storage modules supporting 4x 2.5-inch drives in total. Storage options don't end there, as there is also an ODD module available. Furthermore the higher spec VC65R mini-PC will feature RAID support.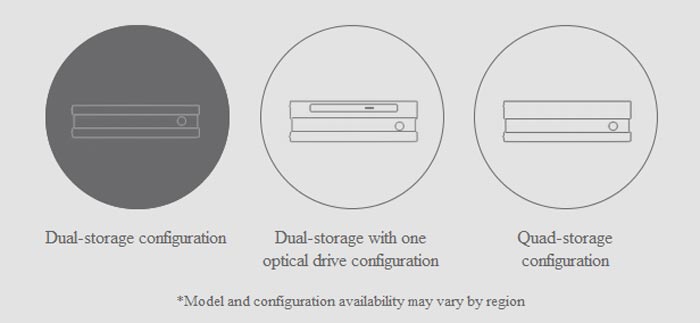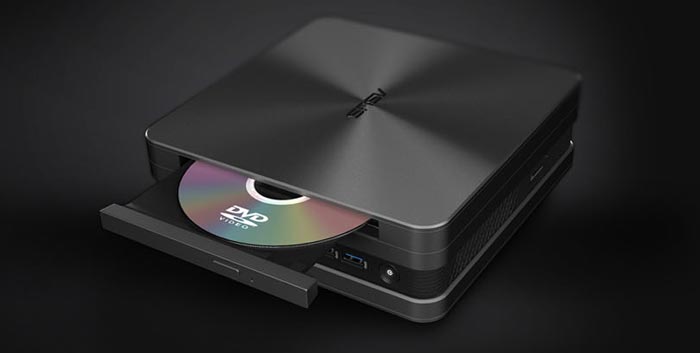 ASUS says that the VivoMini VC65 is ideal as a compact PC for a wide range of computing tasks for the home or office and all offer multi-display support. These Mini-PCs can also drive up to 4K UHD visuals and could be perfect for a home theatre setup. The VC65R could be an ideal NAS system or "a mini media server for professional media production", suggests ASUS. Having the PSU built-in offers a tidier system and as mentioned above these are small PCs that can be tucked away, VESA mounted if the user wishes.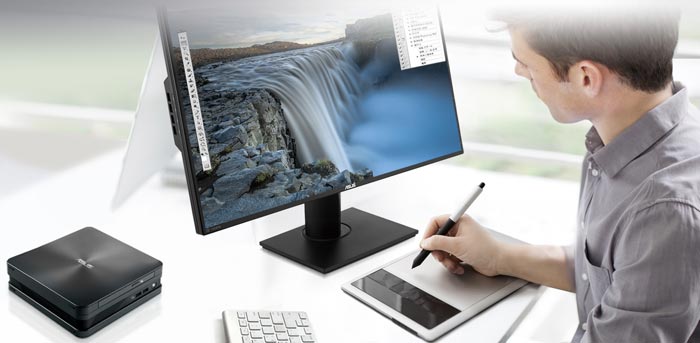 These compact systems are said to offer incredible energy efficiency, drawing as little as 15W at idle. "They are remarkably silent as well, generating as little as 21dB of noise at idle, and 35dB at full load," says ASUS. Connectivity and ports are as follows:
802.11ac Wi-Fi, Bluetooth V4.0, 10/100/1000/Gigabit LAN
HDMI, DisplayPort, VGA
COM ports
SD card reader
2x audio ports
VC65 model features four USB 3.0 and two USB 2.0 ports
VC65R model features six USB 3.0 ports (VC65R back panel pictured below)