Intel has launched a second generation Compute Stick family at this year's CES in Las Vegas. As expected, here we have a second generation Compute Stick based upon the Intel Atom Cherry Trail processor - but Intel hasn't stopped there - this year it has more powerful Compute Sticks based upon the 6th generation Intel Core M3 and M5 processors.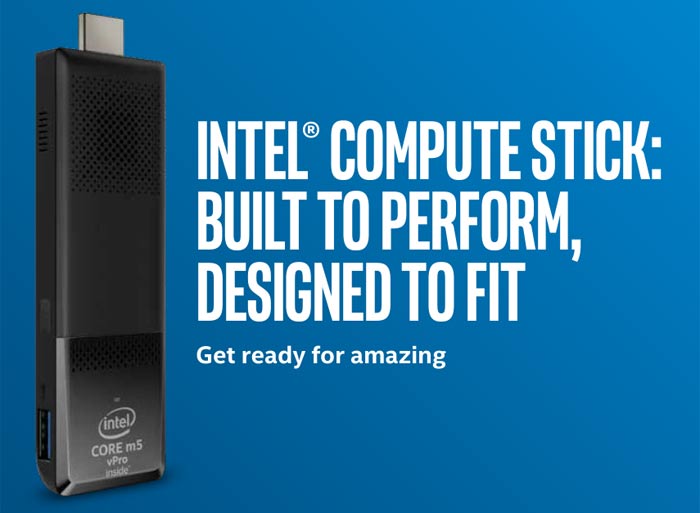 The new Intel Compute Sticks address a lot of the issues that users might have experienced with the first generation device. Most obviously the new Compute Sticks have a lot more processing power on tap. The new entry level Compute Stick features an Atom x5-z8400 but the sixth-generation Core M3 and M5 versions will provide a more significant speed boost.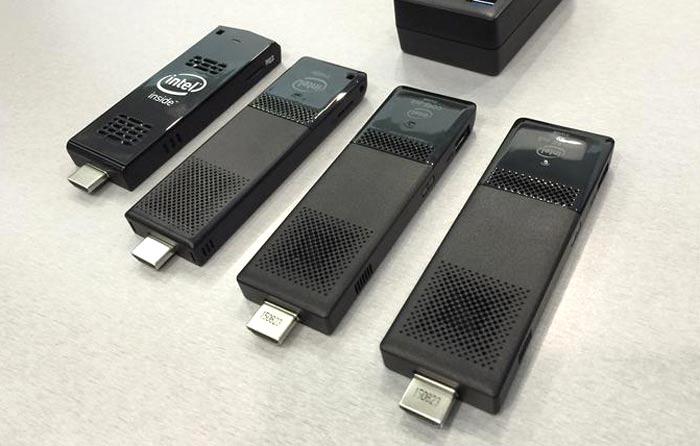 Other improvements across the range come from the connectivity provided. Second generation Compute Sticks have faster 802.11ac wireless networking, packing 2x2 antenna arrays, plus Bluetooth 4.2. As you can see from the comparative image, above, the new sticks are slightly larger (measuring 114 x 38 x 12mm) but they also offer three USB 3.0 ports (one on device and two others on the power adaptor)
Looking at specifics models, the entry level Compute Stick now features an Intel Atom (Cherry Trail) x5-z8400, which Intel claims to offer nearly double the performance of the original model. This HDMI stick PC has 2GB of RAM and 32GB of storage. Windows 10 is pre-installed and the new entry level Compute Stick costs (MSRP) $159.
Moving on to the Intel Core M versions, there are three listed by Intel. All of them feature 4GB or RAM and 64GB of storage. The top end model, with an m5-6Y57 processor, supports Intel vPro technology. Recommended pricing for the m5 model is $499 with no OS installed, and the m3 model with Windows 10 installed has an MSRP of $399.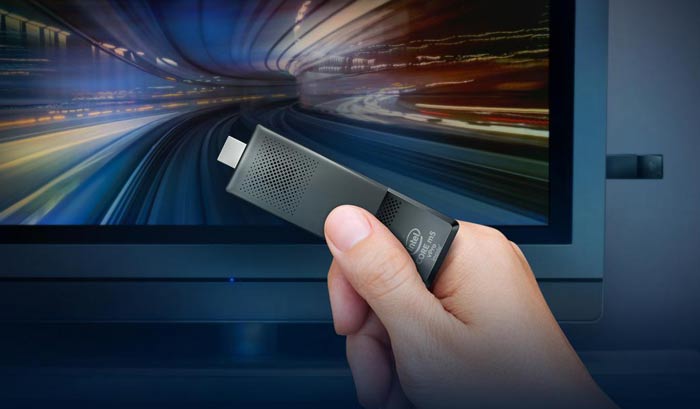 Intel has the new Atom-based Compute Sticks in production now, expected to be in retail soon. The Core M processor versions will hit the production lines in February.