Intel's Compute Stick and NUC computers will be updated with models equipped with Skylake processors. The products should start to emerge from October, reports Taiwan's DigiTimes.
Last week we saw some leaked slides showing that Skylake will represent a much more compelling update in mobile/portable systems, which rely on integrated graphics, than for desktop PC enthusiasts. Both Intel and Microsoft are hoping to appeal to the reportedly healthy 2-in-1, hybrid and ultra-portables markets with new products in the wake of the launch of Windows 10. Microsoft is promoting the adaptable Windows 10 and is expected to launch an updated Surface Pro 4 based upon Skylake. Now it is reported that Intel will also refresh its range of computing devices with Skylake; namely the Compute Stick and the NUC PC range.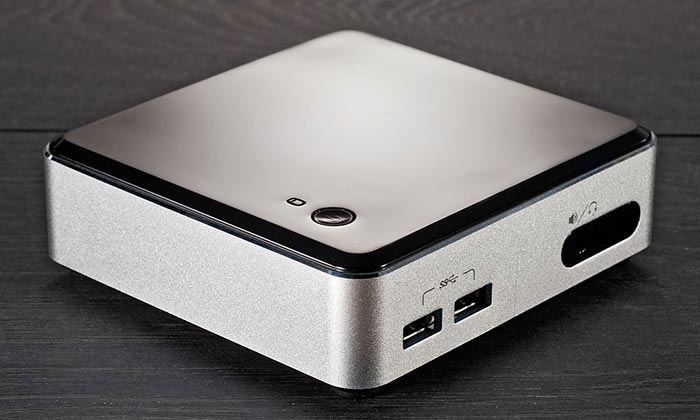 According to the new DigiTimes report, Intel will release new Compute Stick and NUC computers and these will be followed up shortly by rival designs from the likes of Gigabyte, ASUS and ASRock. We have previously looked at NUC rivals from that trio, and noted a Compute Stick form factor device being touted by ASUS at Computex, so it's not a surprise to hear they will follow in Intel's footsteps.
However the new Compute Sticks from Intel sound rather more powerful than any predecessors. It is reported that new sticks will employ new Intel Core m5/m3 processors codenamed Cedar City. Add to this a 4GB dollop of memory, 64GB of built-in storage and support for Ultra HD resolutions and you will have a lot more multi-media power slotted into your TV HDMI port.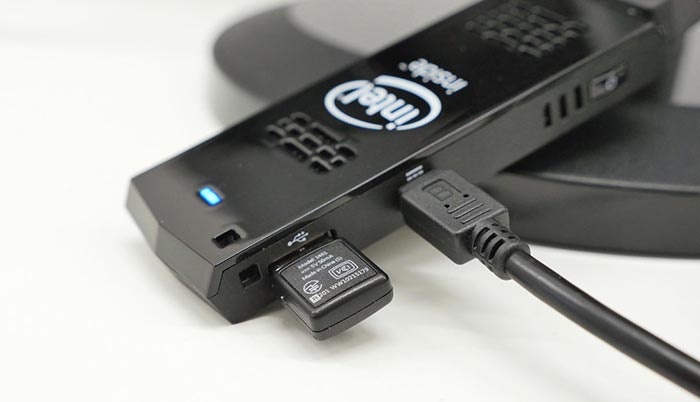 DigiTimes industry sources further detailed that a Compute Stick packing a Core m3-6Y30 processor will be released with Windows 10 pre-installed, in October. Another version of the device will include an Intel Core m5-6Y57 vPro processor but no OS.
Turning to the NUC related information, Intel is said to be launching two Skylake-based processors, codenamed Swift Canyon, specifically for the NUC segment "and will release high-end Core i7 processors at the end of the first quarter 2016 to improve the product line's specifications and functions".
The first Skylake parts unveiled by Intel will be the unlocked 'K' processors for desktops, at Gamescom next month. We should see a big pile of 100-Series gaming motherboards at the same event. Another recent report by DigiTimes says that Skylake laptop processors will arrive from October onwards and there will be 18 such SKUs launched in Q4 this year.