Another day, another HDMI PC Stick. This one is from well known budget gadget maker Archos. The aptly named Archos PC Stick (PDF) appears to be based upon exactly the same components and offer the same ports as the Intel Compute Stick and the Lenovo Ideacentre Stick 300, we saw launched earlier this week.
So what can France-based Archos offer to trump the well regarded manufacturers at Intel and Lenovo? Archos is doing what it does best - stacking 'em high and selling 'em cheap - and introducing its own extremely similar HDMI PC Stick at £79 in the UK. (Under $100 in the US.) "Companies have constantly pushed boundaries to make computers smaller, and we've taken this challenge to the next level by offering a matchbox-sized PC for less than $100," said Loic Poirier, CEO of Archos.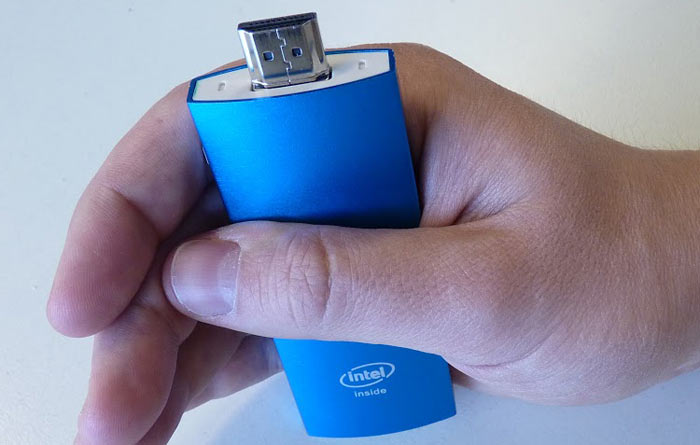 Archos doesn't stop there though, its PC Stick looks like it has had some more adventurous design applied to it. Rather than going for a sober black utilitarian appearance, Archos has designed its miniature PC in a shade of pastel blue with a white cap, like a flight bag carry-on sized bottle of shower gel.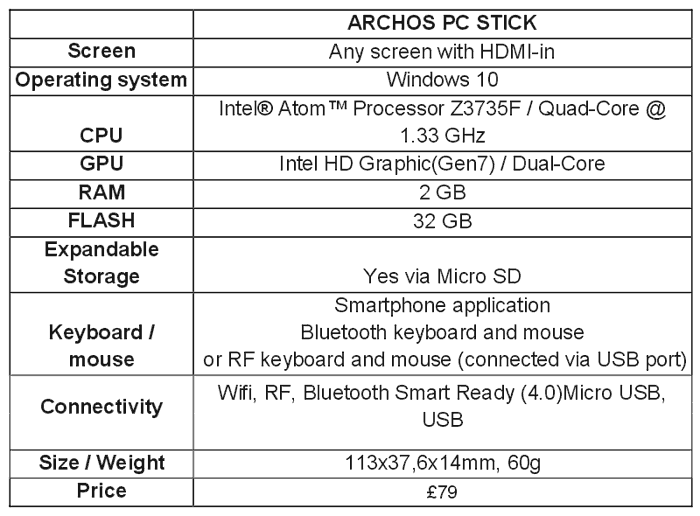 Another aspect of the Archos PC Stick, that many will consider a bonus, is that it ships with Windows 10 installed straight from the box. Of course that means that it's not available right now. But by all accounts prospective purchasers won't have to wait long. Windows 10 is officially released on 29th July and Archos says this device will ship in time for the 'back to school' season. Alongside Microsoft's newest O,S the PC Stick comes fully loaded for productivity with Word Mobile, Excel Mobile, and PowerPoint Mobile pre-installed.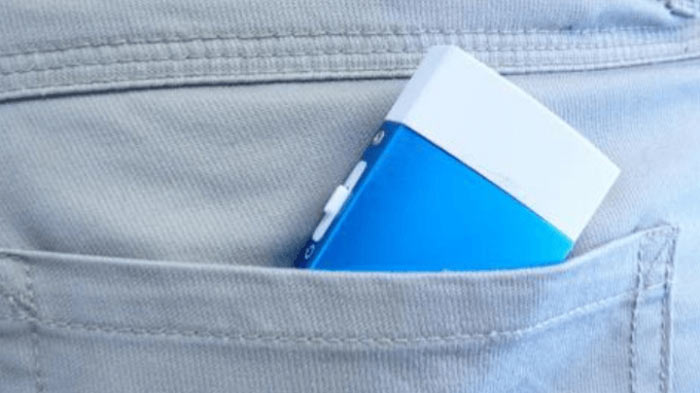 Previously some HEXUS readers have compared these HDMI stick PC prices to the Windows tablets available cheaply now. It's good to see Archos narrowing this rather unfathomable pricing gap with a 2GB RAM device packing Windows 10. While the £79 price makes it cheaper than the cheapest Windows SKU, these devices could get cheaper and more powerful as more competition and newer chipsets arrive.