AMD managed to keep a couple of fascinating products away from the leaksters ahead of its 'New Era of PC Gaming' event at E3 last week. At the event we first clasped our eyes on both the cute but seemingly powerful AMD Radeon R9 (Fury) Nano and the exciting Project Quantum PC system, with graphics powered by not one but two of the new Fiji GPUs.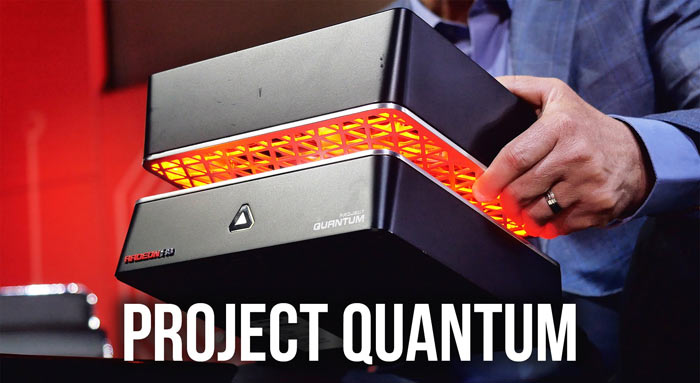 It didn't take long for enthusiasts to delve deeper into what made up the AMD Project Quantum PC. From information emerging over the next couple of days KitGuru confirmed that the powerful diminutive system, as shown at AMD's own event, was based upon an Asrock Z97E-ITX/ac motherboard with an Intel Core i7-4790K 'Devil's Canyon' processor installed.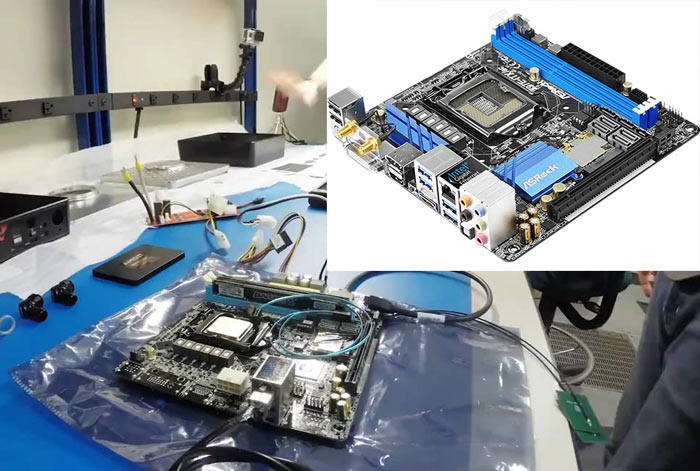 Now AMD has made a statement to explain why it chose to employ a CPU from one of its most fierce competitors in this pioneering gaming PC. In response to questions from Tom's Hardware AMD said that the key reason that it used the Devil's Canyon chip in the Project Quantum machine at the event is that it is listens to what customers want.
Customers "want to pick and choose the balance of components that they want," and the machine shown off at the E3 event was considered to be the pinnacle of desirability right now. The Sunnyvale based chipmaker says that it has Quantum PCs featuring both AMD and Intel CPUs to address the entire market. It reminded us that the real star of the event was the Radeon Fury.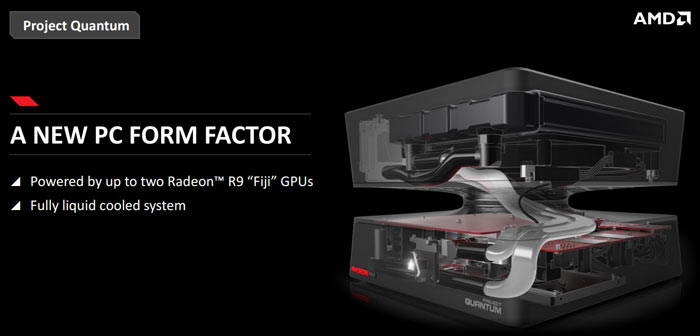 It will be some time before the first Project Quantum PCs will be released. They are scheduled to become available in the rather nebulous 'autumn' time frame. It will be interesting to see what AMD CPU options might be on offer among the configurations made initially available. Looking further ahead, will AMD be installing its FinFET process ZEN CPUs in Project Quantum with up to 16 cores and 32 threads? That could become a geeky mouth-watering possibility sometime next year.