ASRock has published a new video that is said to demonstrate how its design tweaked NUC "smokes" the competition. This Braswell based NUC is due out in July and will bring a number of important enhancements over Intel's standard design based upon the N3000 series chips.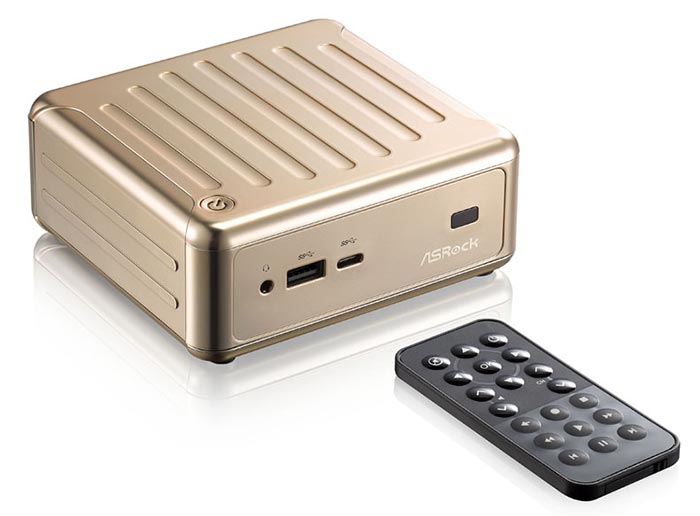 As many people will be interested in NUC designs for home theatre systems and playing back content up to 4K resolutions, ASRock looked particularly closely at how to improve such playback performance. However it didn't stop there and has implemented a couple more design tweaks to appeal to multimedia fans.
Dual-channel RAM
ASRock says that, despite Intel's trumpeting of 4K playback and High Efficiency Video Coding (HEVC/H.265) with its new Braswell chips, the results seen in 'competitor' NUCs just doesn't cut the mustard. On the rival NUC box in the video the 4K playback was a pretty choppy 12fps of so – even though the box used the top end Intel N3700 SoC plus a single 8GB DDR3 memory DIMM to meet Intel's maximum memory capacity limit.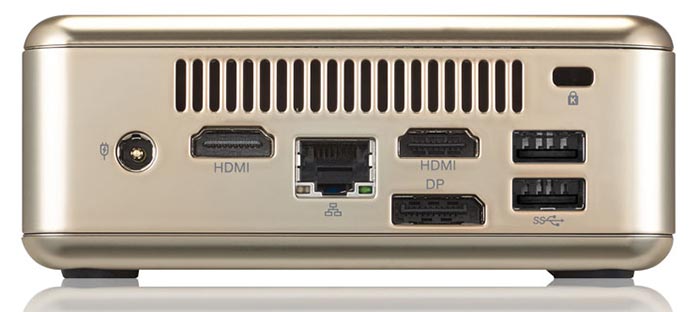 After some testing by ASRock's research and development team it decided that dual-channel memory was the answer. The ASRock Beebox with two 2GB DDR3 memory DIMMs installed was sufficient for smooth 4K video playback with a framerate around 30fps. The Beebox supports up to 16GB of RAM in dual-channel configuration.
Triple monitor support
To push its graphical advantage further ASRock decided to implement triple monitor support with its upcoming Braswell Beebox. The firm has fitted its custom NUC with two HDMI ports and a DisplayPort. You can see the triple monitor support demonstrated in the video ASRock released at Computex, embedded below.
Other enhancements
ASRock has some more Beebox enhancements to lure buyers. The upcoming mini PC will ship with a free bundled remote controller, a Type-C USB port, built-in 802.11ac Wi-Fi and it works as a Wireless Access Point for other devices.
While we are told to expect the launch of ASRock Beebox systems in July we haven't been informed about any pricing plans. The systems will be available in Black, White and Gold.