ASUS is showing off an HDMI stick form factor computer at Computex. The previously unseen device is called the ASUS Pen Stick. Overall this is a similar product to the previously launched Intel Compute Stick but ASUS's model is built upon the newer Intel Cherry Trail platform.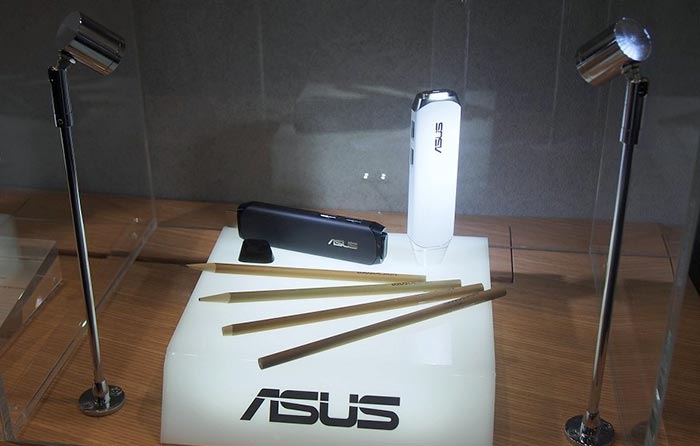 As with other such HDMI stick PCs the new ASUS one looks like an enlarged USB flash drive. It does look sleeker than Intel's effort though. The design is said to have been inspired by premium fountain pens – that's why ASUS displayed it alongside a bunch of pencils… The product is also being made in black and white shades.
The key specs of the ASUS Pen Stick are as follows:
Intel Cherry Trail CPU with HD graphics
2GB of RAM
32GB of flash storage
802.11b/g/n Wi-Fi and Bluetooth 4.0 support
HDMI connector with detachable cap
Micro-SD card reader
2 x USB 2.0 ports plus a micro-USB port for power
Combo audio jack
Power button with LED
12.1 x 3.2 x 1.4cm product dimensions
Windows 10 OS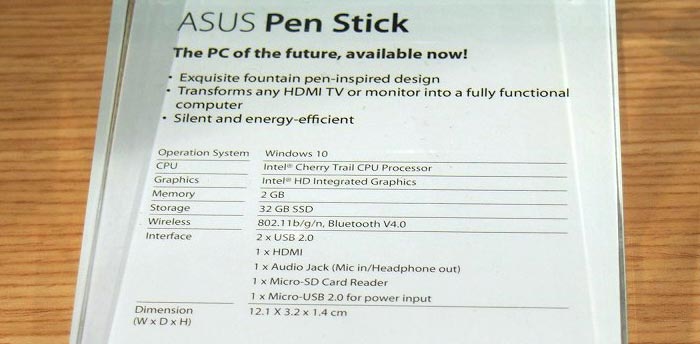 As mentioned above, the ASUS Pen Stick trumps Intel's Compute Stick with its newer processor, equipped with Airmont cores, but there are further nice improvements present. Firstly ASUS device buyers will benefit from an additional full sized USB port. Secondly the new ASUS device is said, by Liliputing, to be fanless. (But it is hoped that it won't throttle performance to keep the heat levels down). Users choosing the ASUS Pen Stick will also benefit from a Windows 10 out of the box experience.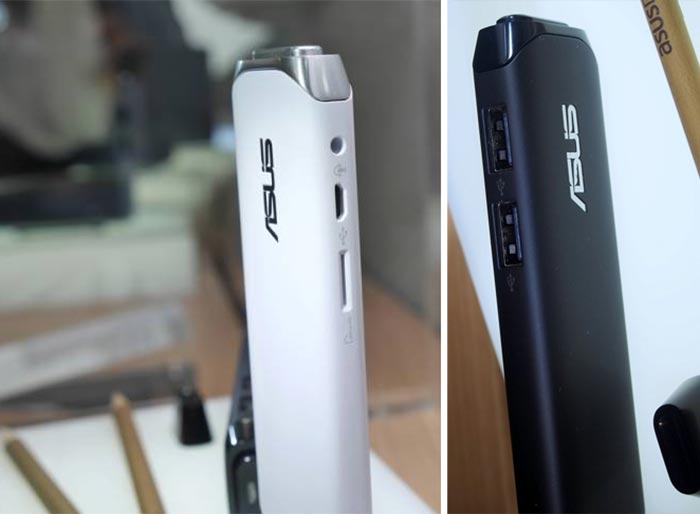 According to reports the ASUS Pen Stick will become available in Q4 this year and will retail at $150, the same current pricing of the Intel Compute Stick.