The Raspberry Pi foundation has announced a price cut for the Raspberry Pi Model B+. The predecessor of the Raspberry Pi 2 had been the same recommended price, $35, as the new model until now. Writing on the Raspberry Pi Foundation blog founder Eben Upton explained that the price cut was facilitated by production optimisations.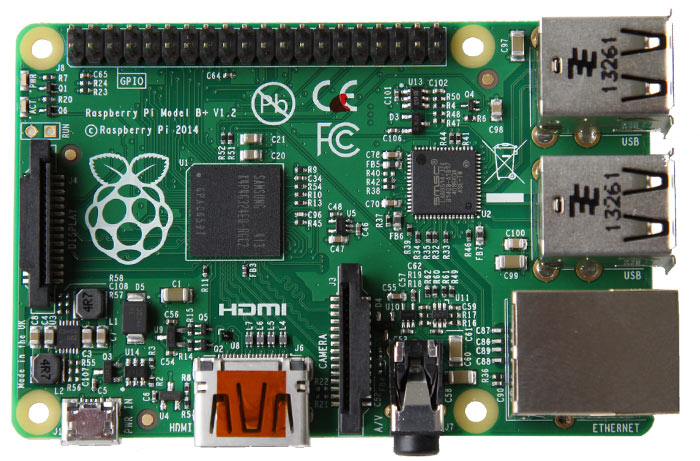 When the Raspberry Pi 2 launched in February the older Raspberry Pi Model B+ curiously remained at the same recommended price as the new 6X faster Windows 10 compatible model. Later on in the month the Raspberry Pi foundation announced that it had sold more than five million Raspberry Pi computers thanks to the success of the range over the three years it has been in existence. Half a million of those were the new Raspberry Pi 2 model, just a fortnight after launch. The Raspberry Pi 2 has now sold "well over a million units".
Despite the new Raspberry Pi 2 being available the older Raspberry Pi Model B+ has continued to sell well at the same price, Upton informs us. However the decision has now been made to cut its price. This can be done as the foundation passes on production cost savings to customers. It is explained that "A side effect of the production optimizations that allowed us to hit the $35 target price for Raspberry Pi 2 is that the Model B+ is now much cheaper to manufacture than it was when it was introduced." Upton reasons with potential Raspberry Pi buyers that "If you're looking for a Raspberry Pi with networking and multiple USB ports, and don't need the extra performance or memory that the Raspberry Pi 2 brings, you might want to check it [the Raspberry Pi Model B+] out."

Raspberry Pi Model B+ (left) and the new Raspberry Pi 2
With the price changes the Raspberry Pi product line includes three solutions at three price points; the Model A+ at $20, the Model B+ at $25, and the Raspberry Pi 2 at $35. You should see the price changes come into effect at retailers very shortly, if they haven't already updated them. RS Components in the UK and MCM Electronics in North America are already offering the Model B+ at £16 and $25 respectively.
PaPiRus e-paper display
In other Raspberry Pi news this week a plug-and-play e-paper display system has been launched on Kickstarter. Geek covered the news a couple of days ago. I have embedded the 'PaPiRus' promotional video below for your convenience.