ASUS has announced its GR8S Steam Machine. The compact 2.5 litre PC, scheduled for a November release alongside all the other upcoming Steam Machines, is essentially the same as the GR8 Console PC with Steam OS. ASUS notes that, by launch time, the GR8S will be "updated with any future Intel Core i5/i7 and Nvidia GeForce hardware available at the time."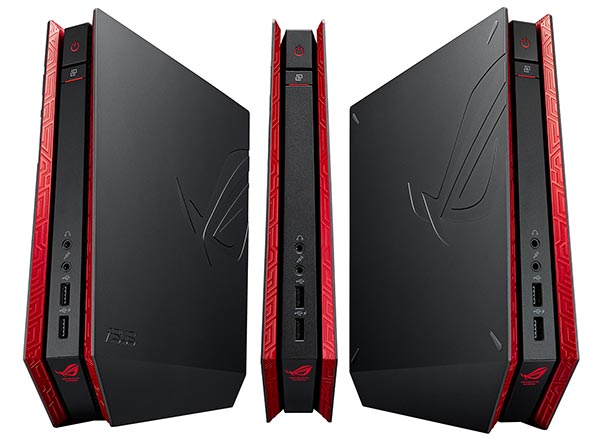 The current ASUS GR8 Console PC was launched at Computex 2014. It had prepared the design for a launch of Steam Machines which failed to materialise but decided to go ahead with marketing the living room friendly design with Windows 8.1 installed. "The first GR8 runs Windows 8.1 and is fully compatible with SteamOS and the Steam Controller. A SteamOS-powered ROG GR8 will be launched at a later date, in alignment with Valve's Steam Machine schedule," explained ASUS at the time. Other Systems makers did the same with the machines they had prepared; for example the Alienware Alpha.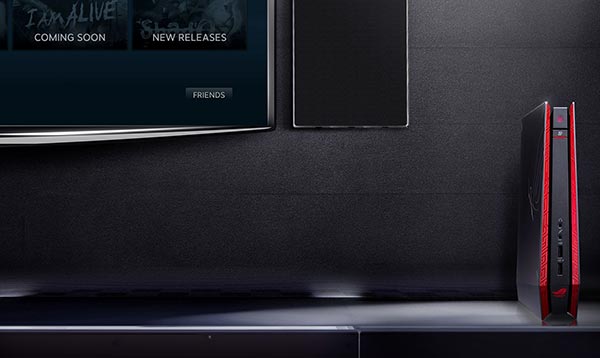 Given that the core performance components of CPU and GPU are subject to change, what do we know about the ASUS ROG GR8S? ASUS list the following key features:
Precision-engineered SupremeFX audio for immersive sound
Intel Ethernet and GameFirst III for lag-free online gaming
Built-in Miracast receiver and dual-band 802.11ac Wi-Fi
Incredibly low heat and and power use with a low operational noise of 20dB idle
Slide-off covers for additional 2.5-inch HDD/ SSD and DIMM upgrades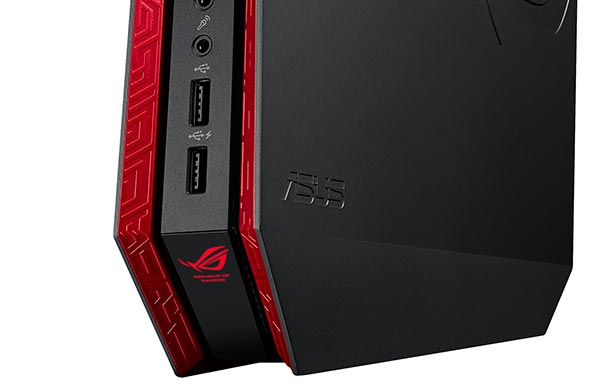 The ASUS ROG GR8S product page on the Steam Store reveals a more traditional spec list:
CPU: Intel Core i5/i7 processors
GPU: NVIDIA GeForce 9-series graphics
Memory: DDR3 4GB ~ 16GB
Storage: 500GB/1TB 7200rpm HDD, or 128GB ~ 512GB SSD
Audio: ROG SupremeFX 5.1 HD audio
Network: Intel Gb LAN with 802.11 ac Wi-Fi
Price: Starting at $699
Other Steam Machine hardware
If you hadn't noticed, the Steam Store is now overflowing with Steam Machines, all scheduled for a November release. You have examples starting from $459.99 all the way up to $4,999.99. All in all there are 15 brands listed, which all offer at least one Steam Machine variant in their store pages. Among examples from the likes of ASUS, Gigabyte and ZOTAC our friends at SCAN have the 3XS ST Steam Machine listed with configurations priced from $999 to $1,299.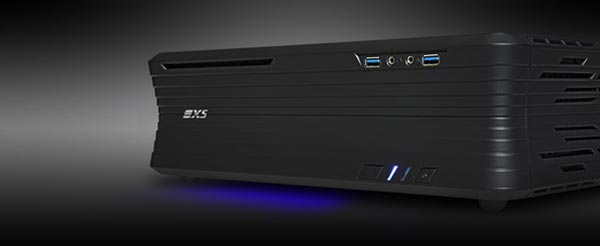 In the Steam Store hardware section you can also look at the Steam Controller page and the Steam Link page. There's no purchasing or pre-ordering right now, you can just 'follow' to be notified of updates to these hardware items, due in November.