If you are in the market for a cheap Windows PC, the GULEEK i8 compact desktop computer might be worth considering. It sports a 15.1 x 8.2 x 1.1cm chassis plus a built-in battery, which is usually absent from these pocket-sized, screen-less, low-power PCs.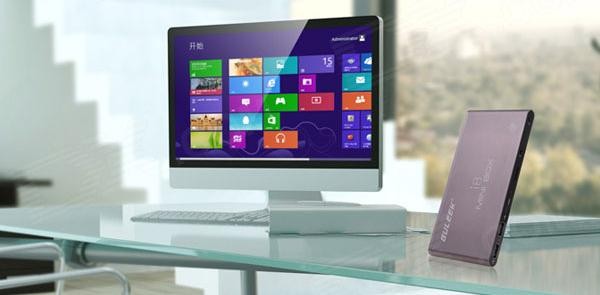 Running Windows 8.1, the made-in-China GULEEK i8 features a set of specs which seems to be poached from the world of entry level Windows tablets. It is powered by an Intel Bay Trail Z3735F quad-core CPU clocked up to 1.8GHz, paired with 2GB of RAM and 16GB of internal storage supplemented by a microSD card slot.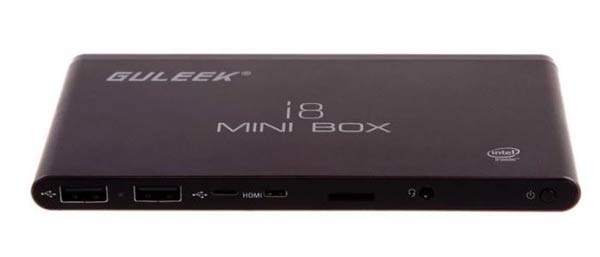 As mentioned, it comes with a 3,000mAh battery, something not usually found with PCs in general, even such 'pocket sized' devices. This could be handy if you want to move it from place to place without shutting down between locations. Other features include 2 full-sized USB 2.0 ports, a micro USB port for charging, a micro HDMI port and a headphone jack. Network connectivity-wise, the system supports 802.11b/g/n Wi-Fi, and Bluetooth 4.0.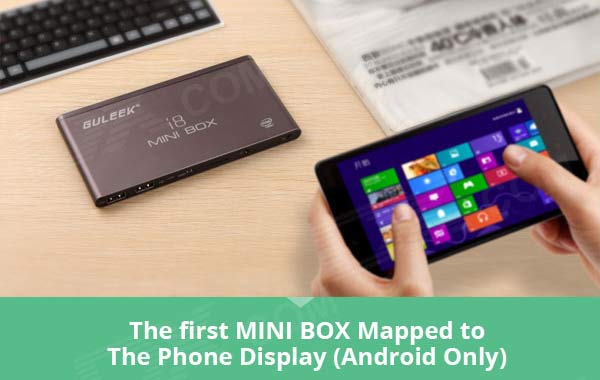 The fanless system can be purchased from DealExtreme, and the site highlights that an Android app could be used to remotely login to the GULEEK i8 to allow users to interact with the Windows apps on your big screen via an Android phone, for example. Furthermore, a dedicated Android app will let you use your phone as a remote control for the computer in order to manage media playback or other apps without the need of any keyboard or mouse accessories. Buyers receive an HDMI cable and power adaptor for their country.
CNXSoft reports (via Liliputing) that there is a system similar to the above but with 32GB built-in storage and a 7,000mAh battery called the Vensmile iPC002, listed on Amazon, however it is not available to order right now.