Intel has updated its Mini PC: NUC microsite with pictures that appear to show off the next generation of these PCs among its older models. In August we heard that two 'immersive gaming' Broadwell powered NUC 2.0 PCs were on the way, amongst others. Then, in September , we saw some prototype Broadwell powered NUC machines at the IDF (Intel Developer Forum). NUC 2.0 PCs are expected to launch at the CES and become available from Q1 next year.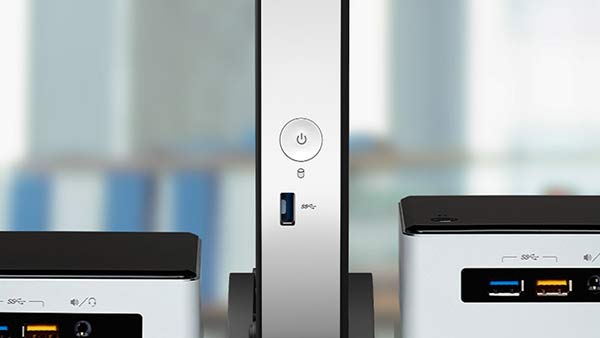 From the Intel support site Legit Reviews has collected data revealing at least eight NUC 2.0 SKUs are being readied. Two of them are bare boards (an i3 board and an i5 board) for buyers to use in their own choice of chassis. The other six SKUs are NUC kits, consisting of three i3 models and three i5 models. In the picture above the NUC 2.0 chassis is shown in three heights which includes a super slim device (centre). It is not clear which of these chassis correspond to any particular NUC model.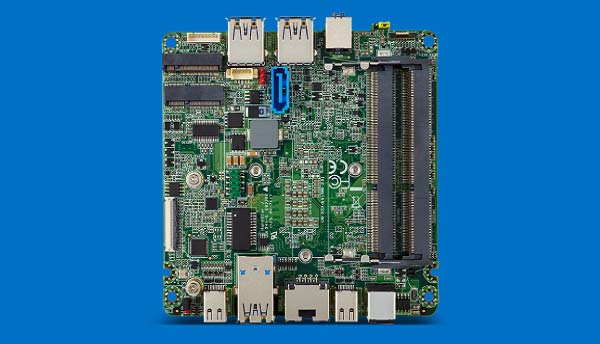 While there is no official listing of NUC 2.0 specs, a photo of one of the NUC mainboards reveals quite a clear view of the component set on offer. The image shows a SATA III 6Gbps header, a M.2 drive slot, and enough room to fit a 22x42, 22x60, or 22x80 M.2 SSD card, and dual channel memory slots for up to 16GB DDR3L RAM. There also looks like there is a slot for an M.2. wireless card. Back ports include two USB 3.0 ports, a mini HDMI and mini DisplayPort monitor connector and what may be a TOSLINK fibre optic connector.

A photo showing the front of the two chunkier NUC 2.0 models, above, reveals an identical set of front ports, two USB 3.0 ports (one of which is an active charging type port), a combination audio port, plus IR sensor region. An image on the NUC Blog includes a picture showing an interchangeable lid, used for adding features such as NFC or wireless charging to your mini-PC.