The Raspberry Pi foundation has launched a new model of its circuit-board development computer. The Raspberry Pi Model A+ is designed to fit in the space where the original Model A was positioned – as a lower cost version of the B. However the organisation has not just slimmed down the price of this model, it is smaller, thinner and consumes much less power whilst inheriting many of the Model B+ improvements.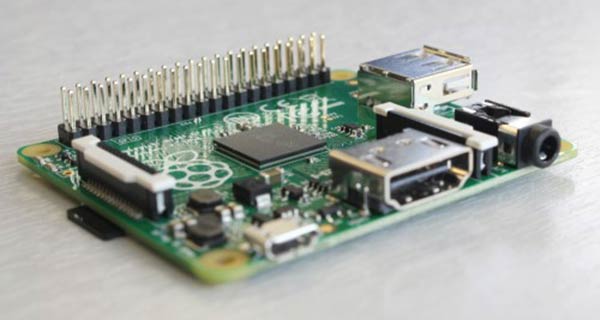 | | |
| --- | --- |
| Raspberry Pi Model A+ | Raspberry Pi Model B+ |
| 65mm in length, 12mm thick | 85mm in length, 17mm thick |
| Weighs 23g | Weighs 42g |
| consumes just 200mA | consumes 370mA |
| Priced at $20/£15 | Priced at $38/£25 |
The Raspberry Pi Model A+ is the first RasPi to shrink below the 'credit card sized' standard that was set with the first model. The smaller size (around 55 x 65mm) will allow the computer to fit into even more portable and discrete situations. Its power consumption reduction will aid in portability as any battery drain will be reduced proportionately to the 45 per cent drop in consumption.
Compared to the B+ you lose the Ethernet network socket, have only 1 USB port and only half the RAM, (256MB rather than 512MB). But you still have many of the B+ 'essentials' including the 700MHz BCM2835 application processor, HAT standard GPIO header with 40 pins, push-push microSD and improved audio. Mount holes are kept in the same place of the circuit board for compatibility.
The new Raspberry Pi Model A+ is cheaper than the original Model A and considerably cheaper than its big brother the B+. We are told that the computer is still built in the Sony factory in South Wales.
For a video overview of the new RasPi A+ and feature highlights please see below.