It looks like the Raspberry Pi universe will expand shortly with the introduction of a custom made display accessory. Raspberry Pi founder Eben Upton spoke at TechCrunch Disrupt in London earlier this week and showed off the new 7-inch 'Wide VGA' screen accessory (from about 9 minutes onwards in the video below). This display panel will combine with the Raspberry Pi easily and simply to make a 'Pi Pad' tablet kit.
TechCrunch naturally reported on the news and quoted Upton as saying "The whole time we've been doing Raspberry Pi we've been saying yeah the display accessory is coming, yeah the display accessory is coming — and the display accessory is finally coming." When is it coming? It is expected to be "out of the door" by early 2015 at the latest.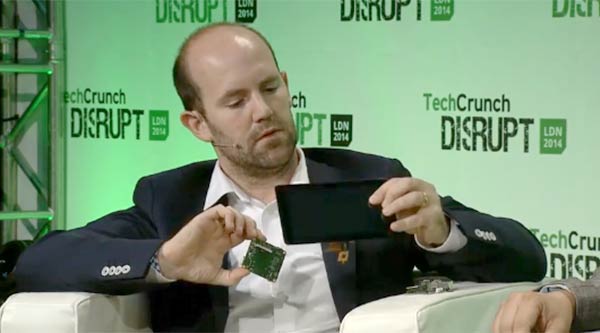 While users will be able to build a 'tablet' from the combination of the Raspberry Pi board, the display accessory and a battery Upton did admit it would be "very thick". But of course it's just a conveniently compatible display for RasPi projects, a touch screen interface and display for your embedded projects, for example.
We don't have any specifications for the display other than its diagonal size of 7-inches, it features capacitive touch interaction and that it is a "Wide VGA" display with 800 × 480 pixels. TechCrunch erroneously described it simply as a VGA display.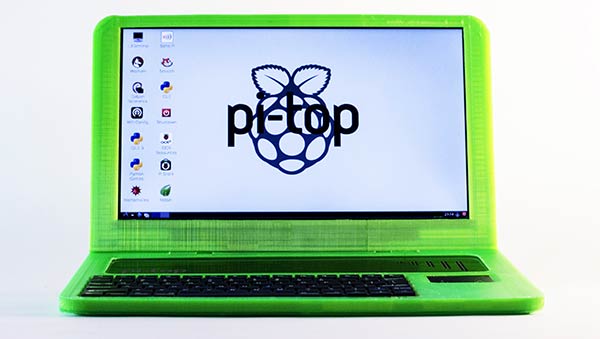 Upton also used the TechCrunch Disrupt event to publicise the 'Pi Top' laptop computer project which we saw in the news in September.