Today Lenovo announced a brace of new gaming PCs. The Chinese systems building giant introduced both a new gaming laptop and a gaming desktop PC. The machines can be summarised as; a 17-inch touch-enabled gaming laptop PC featuring choice Intel and Nvidia mobile processors, and an 'affordable' AMD Kaveri desktop gaming PC sporting a 'futuristic' design.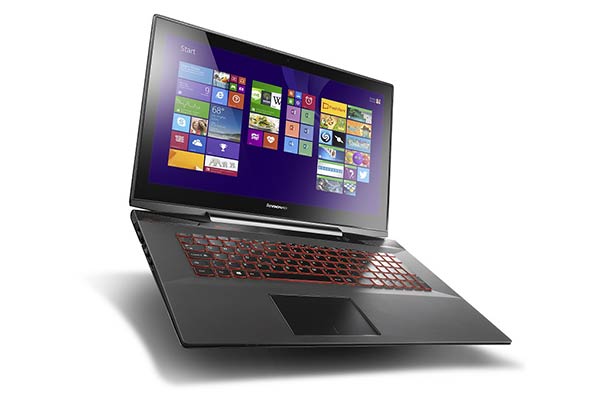 Lenovo Y70 Touch
The Lenovo Y70 Touch is a 17-inch laptop packing the potent combination of (up to) a 4th generation Intel Core i7 quad-core processor and (up to) a Nvidia GeForce GTX860M mobile GPU. Lenovo says this is its first laptop equipped with a 17-inch touch screen. While that touch aspect might not be useful for serious gamers it is said to bring "a whole new level of interaction," to video editing, social sharing and casual gaming.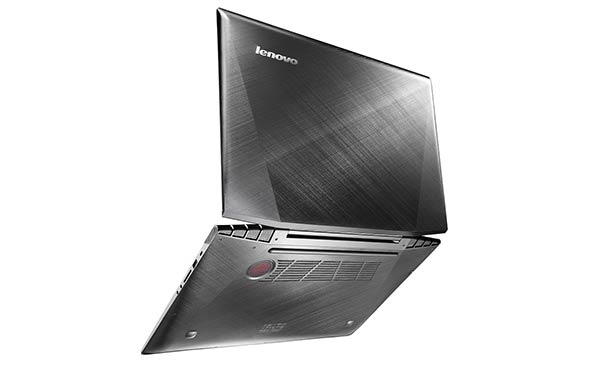 Key specifications of the Lenovo Y70 Touch are as follows:

As you can see above, the laptop is configurable with a choice of processors, GPU, memory and storage. Common features include the 17.3-inch FHD 1920x1080 touchscreen display, a JBL 2.1 speaker system, a backlit keyboard, fast networking, a 720p webcam, the 3.4Kg weight and a battery life of up to 5 hours. There's an optional external DVD/Blu-Ray drive. The Lenovo Y70 Touch measures 422.9mm x 290.6mm x 25.9mm and weighs 3.4Kg.
This gaming laptop will be available from October with models starting from $1,299.
Lenovo Erazer X315
Lenovo says its Erazer X315 is the latest entry to its stable of "affordable gaming desktop PCs". Again it's configurable, this time with a choice of Kaveri APUs from AMD. Depending upon your APU choice you get either the AMD Radeon R9 255 or R9 260 (both with 2GB of memory) and various RAM and storage configurations. Please check the table below:
Key specifications of the Lenovo Erazer X315 are as follows:

The design of this desktop PC is said to evoke thoughts of "a futuristic knight's armour". It is complemented by customisable lighting, one-touch port covers and concealed air venting. This PC includes an ODD and most of the ports you will need in such an affordable gaming PC including plenty of USB ports, HDMI, a 7-in-1 card reader, audio I/O, Ethernet and wireless LAN.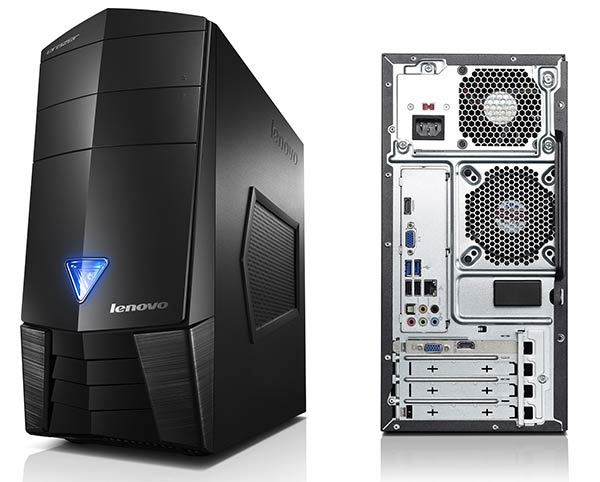 So far we only have word about the North American distribution of the Lenovo Erazer X315: it will be available there from November, starting at $599.