Small form factor specialist Giada has introduced two new Mini-PCs intended for gaming, reports Notebook Italia. Both of these PCs look to share the same 230mm x 54.5mm x 173.5mm chassis (about the size of the Argos catalogue). The Giada D2308V is powered by an Intel i5-4200U Processor and Nvidia GeForce GTX650 GPU and the D2308U is powered by an Intel Core i7-4500U and Nvidia GeForce GTX 750 GPU.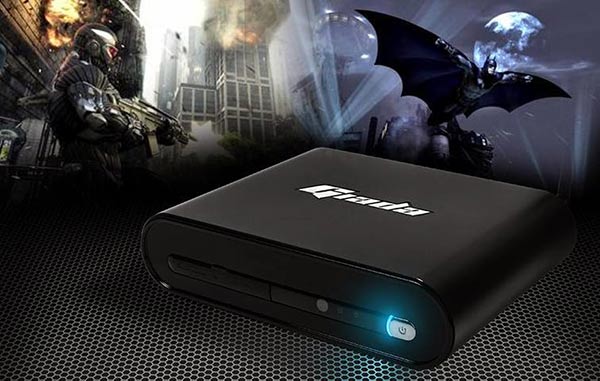 Similar in volume to a ZOTAC Zbox (which are squarer at 188mm x 188mm x 51mm) these Giada mini-PCs aren't the tiniest examples of SFF PCs around. However it's possible that Giada's gaming PCs present a nicely balanced low power gaming setup which will appeal to many.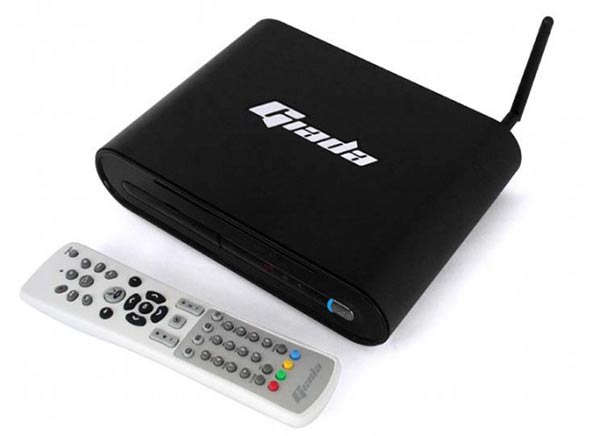 The key specs for both PCs are below:
Giada D2308V

Giada D2308U

4th Gen Intel Core™ i5-4200U Processor, 2C/4T 1.6GHz, Turbo Boost to 2.6GHz,TDP 15W
NVIDIA GeForce GTX650 (Kepler architecture) 1GB
1x 4GB (SO-DIMM DDR3L-1600)
Dual HDMI and DVI-I for three displays
500GB HDD
USB3.0 / TPM

4th Gen Intel Core i7-4500U Processor, 2C/4T, 1.8GHz, Turbo Boost to 3.0GHz, TDP 15W
NVIDIA GeForce GTX750 (Maxwell architecture) with 2GB GDDR5
2x 4GB (SO-DIMM DDR3L-1600MHz 1.35V)
Dual HDMI and DVI-I for three displays
1TB HDD
USB3.0 / TPM
Both the above mini-PCs also are equipped with a good selection of ports including front and back audio ports, Gigabit Ethernet, Wi-Fi, Bluetooth 4, 1x DVI–I, 2x HDMI, 1x USB3.0 (Front), 2x USB3.0 (Rear), 2x USB2.0 (Rear), a 4-in-1 Card Reader (SD/MMC/MS/MS PRO), a DC-IN Jack(19V 4.7A). The systems also have smart fan cooling and IR Remote capability.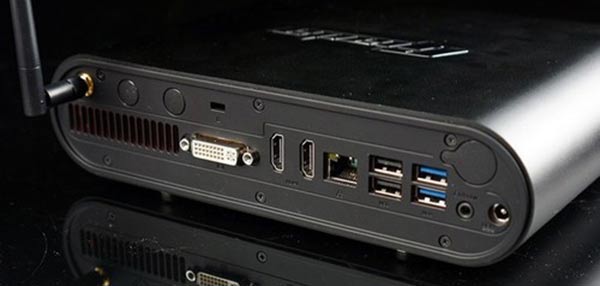 Looking at some online ads from China, the D2308V appears to cost about £370 and the D2308U about £470. Outside of China, previous models of Giada mini-PCs have been sold on both Newegg and Amazon.