Apple launched a new entry level iMac yesterday evening. The new iMac has a 21.5-inch screen and a 1.4GHz dual-core Intel Core i5 processor and will cost $1099 / £899. That represents a saving of $200 / £150 off the previous entry level price. An early teardown reveals that the core performance components are basically the same as those in a MacBook Air and that the single 8GB RAM chip equipped has been soldered in place.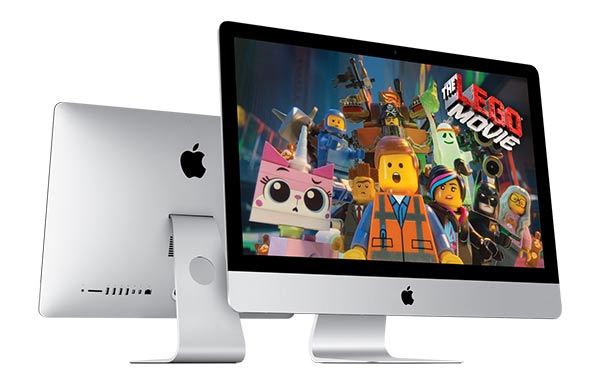 For your convenience I have tabulated, side by side the key hardware specs of the new entry level iMac and the next most expensive model, which costs $200 / £150 more.
Apple 21.5-inch: 1.4GHz iMac

Apple 21.5-inch: 2.7GHz iMac

1.4GHz dual-core Intel Core i5

Turbo Boost up to 2.7GHz

8GB memory

500GB hard drive

Intel HD Graphics 5000

2.7GHz quad-core Intel Core i5

Turbo Boost up to 3.2GHz

8GB (two 4GB) memory

1TB hard drive

Intel Iris Pro Graphics
As mentioned in the intro, RAM in the new entry level machine is not upgradeable but when buying through the Apple store you can choose to upgrade this iMac's storage to a larger capacity drive, Fusion drive or SSD drive.
The entry level machine seems to share the same screen/chassis as the more expensive iMac which includes the following; a 21.5-inch IPS screen with full HD resolution, a Facetime camera, stereo speakers, built-in mic, 802.11ac Wi-Fi, Bluetooth 4.0, Gigabit Ethernet, four USB 3.0 ports, an SDXC slot, a headphone port and two Thunderbolt ports.
There are some early benchmark results for the new iMac compared with the next model up, as specced in the table above. The entry level iMac with the 1.4GHz i5 chip which can turbo boost to 2.7GHz (an Intel Core i5-4260U) achieves 2820 in the Geekbench 3 single core performance test and 5435 in the multi-core version. The previous cheapest iMac, powered by a 2.7GHz quad-core i5 chip which can turbo boost to 3.2GHz (an Intel Core i5-4570R) achieves only a little better performance in the single core test, with a 2882 score but is far better in the multi-core Geekbench test, scoring 9204.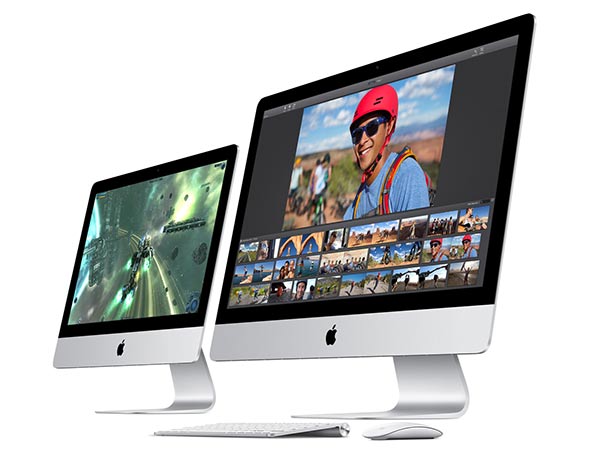 Apple iMacs have either 21.5-inch or 27-inch screens
Overall the new entry iMac might indeed be the best choice for people interested in the Mac computer platform for less demanding tasks. Its dual core processor and Intel HD Graphics 5000 will probably be plenty powerful for office and internet tasks and so on. If you expect to want to do anything more demanding, such as image or audio processing and video editing the extra $200 / £150 for the next model up is probably well worth the outlay. Also the iMac range would be more attractive to me if Apple produced a mid-range version with a 24-inch screen, to slot into the range. (Currently it's a choice between a cramped 21.5-inch and rather large 27-inch version)