Apple has refreshed its iPad range with two new additions, just as expected. Last night we saw the official unveiling of the iPad Air 2 and the iPad Mini 3. Both the new iPads feature Apple's Touch ID security feature and iOS 8.1. Apple also introduced a new 27-inch iMac with a 'Retina' 5K display and an update to the OS X operating system called Yosemite.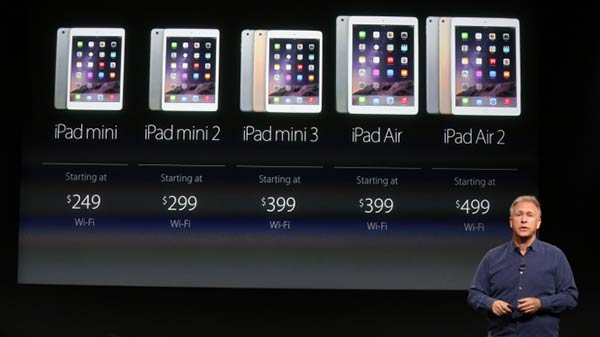 iPad Air 2
Apple was particularly proud of the new iPad Air 2's physical properties; it's just 6.1mm thick and weighs 435g. The thin and light nature of the device will make it even harder to put down, says the company.
The 9.7-inch display at 2048×1536 pixels is thinner than usual and thus helped reduce the iPad Air 2's thickness. Three screen layers have been reduced to one to produce the laminated display in use here. "Colours are richer, contrast is greater, and images are sharper and more vivid," due to the reduction of display layer gaps, we are told. The screen has also been coated with an anti-reflective substance "that reduces glare by 56 percent".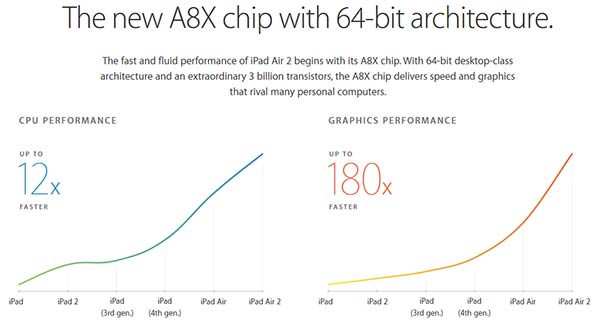 Apple also introduced a new mobile processor, the 64-bit A8X. The new chip offers a claimed 40 percent faster CPU performance and "more than double the graphics performance". Apple's 'Metal' technology will help developers optimise games to challenge console quality graphics. The A8X is paired with an M8 motion coprocessor to maintain the iPad's 10-hour battery life.
Other improved components of the new iPad Air 2 are said to include; faster wireless connectivity, better cameras and improved smart covers. However you can see the new entry level price is pushed up by $100.
iPad Mini 3
The new Mini has been improved thanks to the addition of a Touch ID sensor and a faster processor. Apple's iPad Mini 3 is equipped with the A7 chip and M7 motion coprocessor. It is also a 64-bit chip which can interface with Apple's new game-performance focussed iOS 8 'Metal' technology. Again it's a $100 premium over the previous iPad (Mini) tablet.

iMac with Retina 5K display with OS X Yosemite
Apple also introduced a 27-inch iMac with a Retina 5K display yesterday. This machine offers four times as many pixels as the standard 27-inch display iMac. You can specify components up to and including a 4GHz Core i7 processor, 3.5 TFLOPS graphics power and 20Gbps Thunderbolt 2 bandwidth. It comes with Mac OS X Yosemite installed. Prices start from $2,499.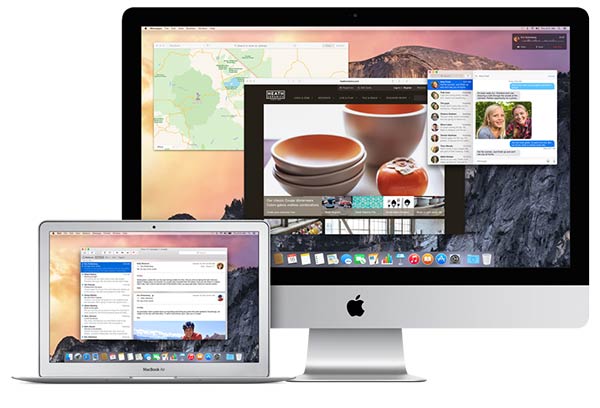 OS X Yosemite
The new OS X Yosemite is said to be fresh and familiar, "Completely new. Completely Mac". It brings the OS X and iOS devices closer together with synergistic features "that feel magical and yet make perfect sense". Apple dubs this relationship 'Continuity'. An example of what this means is that you can make and receive iPhone calls and texts on your Mac while at your desk. Also you can start editing emails on one device and switch to the other without a hiccup.
A complete list of new features available in the OS is available here. This OS upgrade is free to Mac users and is downloadable from today via the Mac App Store.