ASUS has been very busy at the Computex show and we have already highlighted several of its new launches this week. However, from its wide range of computing product launches a couple more product designs have caught my eye from its latest batch of offerings. Firstly, under the gaming orientated ROG brand, ASUS has launched the 'GR8 console PC'. Another interesting new product is still merely a prototype, a 32-inch WQHD curved LED monitor.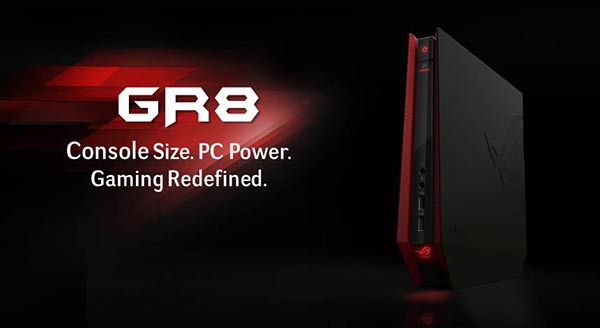 ASUS GR8 console PC
The ASUS GR8 console PC was among nine new product launches by ASUS ROG at Computex yesterday. This "gaming beast" looks like it could be a Steam Machine in all but branding. In fact it might have been if it wasn't for the Steam Controller delay we learned about recently. ASUS says "The first GR8 runs Windows 8.1 and is fully compatible with SteamOS and the Steam Controller. A SteamOS-powered ROG GR8 will be launched at a later date, in alignment with Valve's Steam Machine schedule".
The GR8 console PC is said to bring PC power to a console sized machine, offering "gaming redefined," according to the ASUS promo blurb. It is said to be equally at home in your living room, den or at a LAN party. You might even like the design, which definitely says 'gaming device' rather than opting for subtle set-top box styling.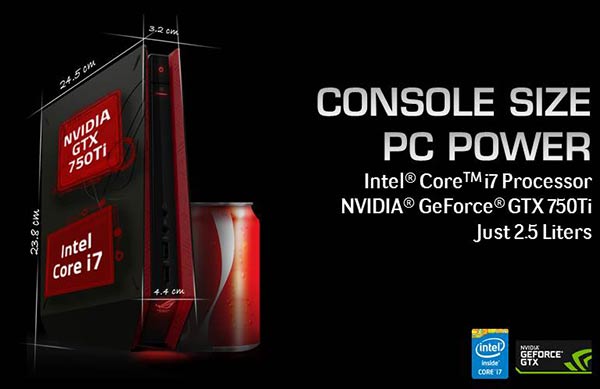 Inside its compact 2.5 litre chassis the key performance components of the GR8 consist of an Intel Core i7 processor and an NVIDIA GeForce GTX 750Ti GPU. ASUS has also specced this mini gaming PC for 4K/UHD support, a Miracast receiver, AC Wi-Fi, Gigabit Ethernet networking, SupremeFX Audio and four USB 3.0 ports and two USB 2.0 ports. We are also told that both the storage and RAM are upgradeable. Finally ASUS says that this console PC is quiet, cool and efficient with 23dB idle and 28dB full power noise levels and it can idle at under 15W.
The ASUS GR8 console PC will launch in Q3, pricing is yet to be revealed.
ASUS 32-inch curved LED monitor
ASUS also showed off a new 32-inch curved display at Computex for the first time. Engadget got some photos and a few details for this interesting monitor which offers 2560 x 1440 (WQHD) pixels across its 32-inches. ASUS claims this prototype is the largest curved computer monitor.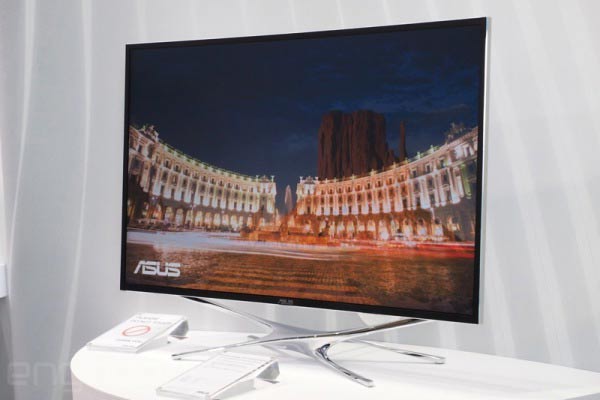 The screen is said to be only subtly curved and employs a VA panel with a glare reducing matte finish. There's no launch date yet but the price tag is expected to be over US$800.