The Raspberry Pi micro computer reached its second birthday this weekend (it was actually launched on a leap day; Feb 29th 2012). Coinciding with the occasion we were updated by the Raspberry Pi Foundation with the news that over 2.5 million Raspis have been sold. Also as a birthday present from Broadcom, so we are told, the full documentation and source code stack for the Raspi's graphics chip has been released.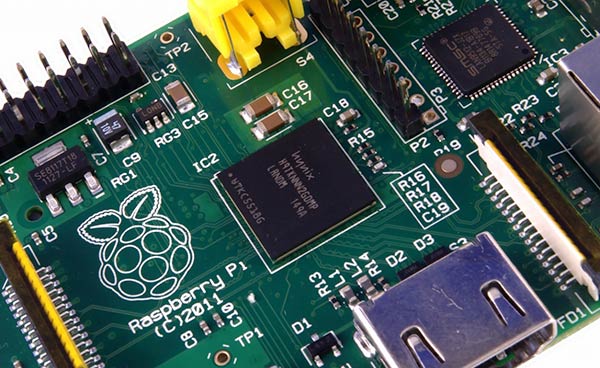 When the Raspberry Pi was released two years ago it was an instant success, selling out 100,000 units in its first day. Not bad for a first product from a previously unknown outfit. Since that time, thanks to its continued stream of sales, the Raspberry Pi Foundation is happy to report that it has been able to financially support several open-source software projects. The project has also spun off lots of innovative computer gadget projects.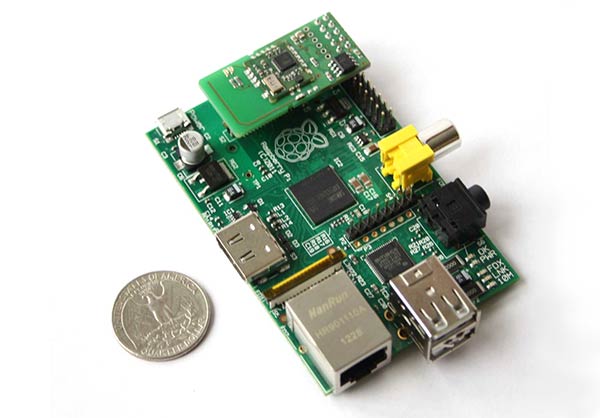 Quake III bounty
Eben Upton writes that there has been an aspect of the Pi that has made it feel 'unfinished' as an open source computer project. The VideoCore IV 3d graphics core in the Pi's SoC requires a block of closed-source binary driver code (a 'blob') which talks to the hardware. He explains "The lack of true open-source graphics drivers and documentation is widely acknowledged to be a significant problem for Linux on ARM, as it prevents users from fixing driver bugs, adding features and generally understanding what their hardware is doing". But now Broadcom has gifted the full documentation for the VideoCore IV graphics core, and a complete source release of the graphics stack under a 3-clause BSD license. (However other "significant parts" of the BCM2835 chip concerning multimedia will remain accessible only via the closed-source blob.)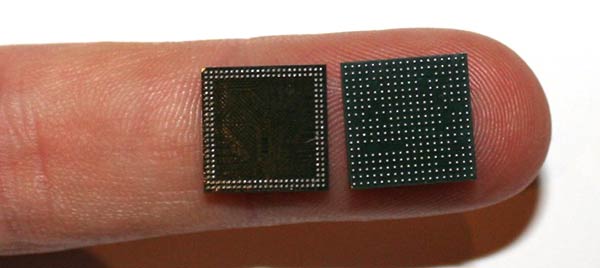 Raspi memory chip with BCM2835 SoC (right)
Soon coders are expected to be able to access the graphics core directly, thanks to the Broadcom release, sans blob. To speed this process along the Foundation is offering a $10,000 bounty to the first person "to demonstrate to us satisfactorily that they can successfully run Quake III at a playable framerate on Raspberry Pi". That's nice because someone would have done it anyway, I suppose.