LG is to introduce the world's first All-in-One (AiO) PC based around Google's Chrome OS. LG has built this computer around a 21.5-inch widescreen Full HD IPS display and aims to appeal to the market with "a fast, simple, secure and affordable computing experience". The machine will be on display at the CES2014 in Las Vegas next month.
The new LG AiO's full name is the LG Chromebase Model 22CV241. As mentioned in the headline, this is a Chrome OS device and LG says that its minimalistic design reflects the power and simplicity of the Chrome 'no maintenance' operating system. The computer provides quick and easy access to all Google's favourite services and web apps in a sleekly designed AiO.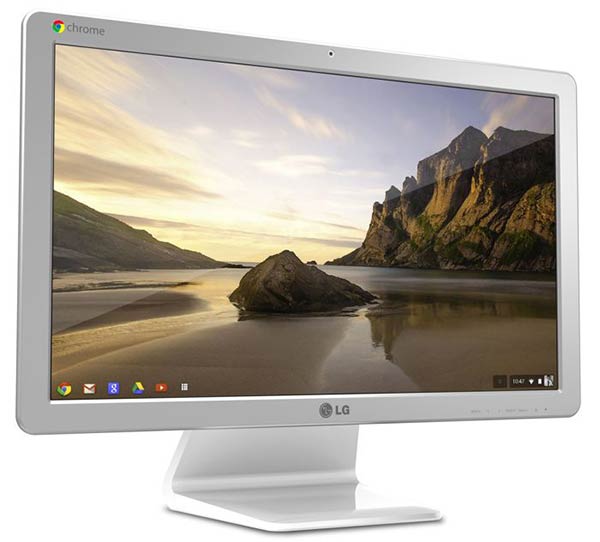 "Simple to operate for all types of users, the award-winning LG Chromebase computer represents the successful combination of simplicity, power and great design," said Hyoung-sei Park, head of the IT Business Division at LG Electronics. "LG Chromebase is the wave of the future for desktops, expected to be widely adopted not only at home, but especially in schools, hotels, call centres and other business settings." In addition Caesar Sengupta, vice president of product management at Google, welcomed LG's new hardware saying "LG's Chromebase is an exciting new form factor that expands the options available to customers who want a fast, simple and secure computing experience for the home, school or office."
Now let's dive into the specs, casting aside LG's glossy PR and design:
Specifications and features
Processor: Intel Celeron CPU
Operating System: Chrome OS
Display: 21.5-inch Full HD (1920 x 1080) IPS
Memory: 2 GB
Storage: 16GB iSSD
Ports: HDMI-in, USB 2.0 x3, USB 3.0 x1, LAN
Accessories: Keyboard, Mouse, Cable Organizer
A/V: 1.3 M 720 HD webcam, microphone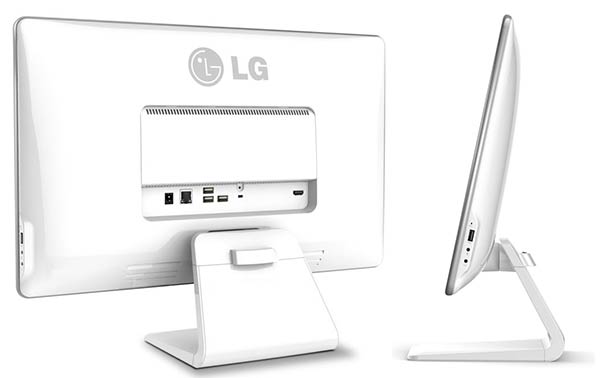 The CPU in the LG Chromebase 22CV241 is one of Intel's fourth generation designs and LG says that it handles "web apps, games and graphics with ease". In addition to the specs listed above this AiO also sports built-in stereo speakers rated at 5W, helping owners keep a clean minimal desktop space to complement the Chromebase AiO design.
We will see this new AiO at the CES but LG hasn't indicated how much this "affordable" computer will cost in its press release. We should also find out more details about availability nearer to that event.