Phew, here's another story revolving around Valve's soon to be launched Steam OS and Steam Machines. Pocket Lint reports that a British PC manufacturer called Piixl will be launching a SteamOS optimised PC which will attach to the back of your flat screen TV. This PC will be able to accommodate some very pokey hardware in its slim chassis and it will be launched on New Year's Day.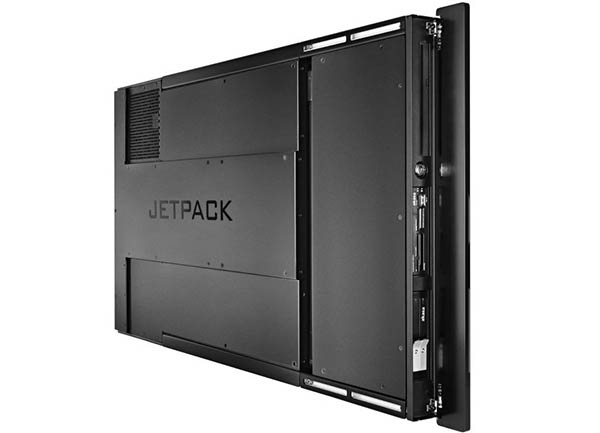 Overclocked i7 and an Nvidia Titan - no problem

The "superthin" chassis of the Piixl Jetpack will accommodate hardware specs up to and including overclocked Intel Core i7 processors, graphics cards such as the Nvidia Titan and GTX780 and SSD storage up to 1TB in capacity Pocket Lint reporters were told.
While the chassis definitely looks thin it doesn't look so small, but fitting sleekly behind your big TV it shouldn't be an eyesore. Piixl say the extendable chassis of the Jetpack will fit to the rear of any TV from 32 to 70-inches and up to 100Kg in weight. The chassis sits between the TV set and a VESA standard wall mount in a kind of pass-through configuration. If you have your TV on a stand then that's even simpler as it just attaches directly.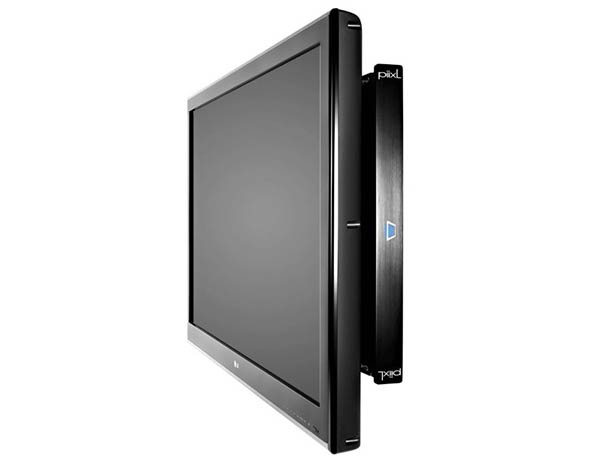 Gamers who won't compromise on performance or interior design
I'm sure the above headline describes lots of HEXUS readers. Francois-Xavier Gardes, London-based Piixl's managing director said "Jetpack is designed for gamers that do not want to compromise on performance nor interior design. Whether wall mounted or on a table, its presence stays smart and minimalistic while providing leading edge-performance and tweak potential virtually on par with a full-tower. If the future of gaming is open, so should be the hardware platform it is being played on."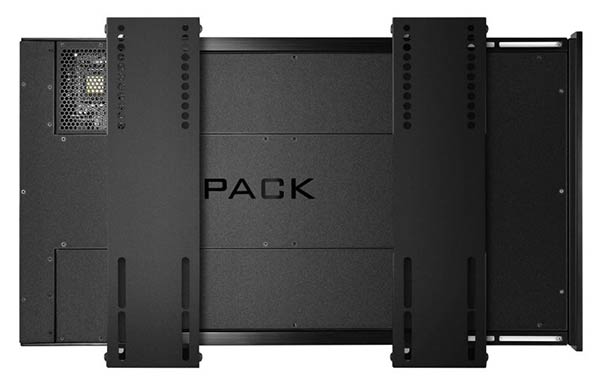 While the system is "optimised for SteamOS," Piixl say this is an open platform and works well with Windows and other Linux OSes.
The Piixl Jetpack will be available to buy from 1st January 2014 with prices starting from around £600 (US$1000).