Apple has just refreshed the popular iMac all-in-one desktop computer range. Highlights of the new refined machines are the inclusion of Intel Haswell processors, new graphics chips, new generation 802.11ac Wi-Fi and PCIe flash storage. The updated 21.5-inch and 27-inch iMacs are available to order now.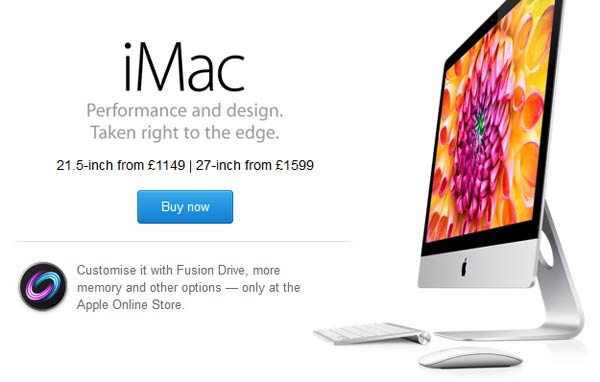 "iMac continues to be the example that proves how beautiful, fast and fun a desktop computer can be," said Philip Schiller, Apple's senior vice president of Worldwide Marketing. "Inside its ultra-thin aluminium enclosure, the new iMac has the latest Intel processors, faster graphics, next generation 802.11ac Wi-Fi and faster PCIe flash storage."
Looking at the processors the new iMacs are equipped with first; the base 21.5-inch model is equipped with a 2.7GHz 4th generation quad-core Intel Core i5 processor (Turbo Boost up to 3.2GHz) with 4MB L3 cache. All the off-the-peg models use i5 chips but the higher end machines are configurable with processors up to quad-core Intel Core i7 (Turbo Boost up to 3.9GHz). As standard both sizes of iMac are configured with 8GB of RAM. The 21.5-incher can be configured with up to 16GB of RAM and the 27-inch iMac can be equipped with up to 32GB of RAM.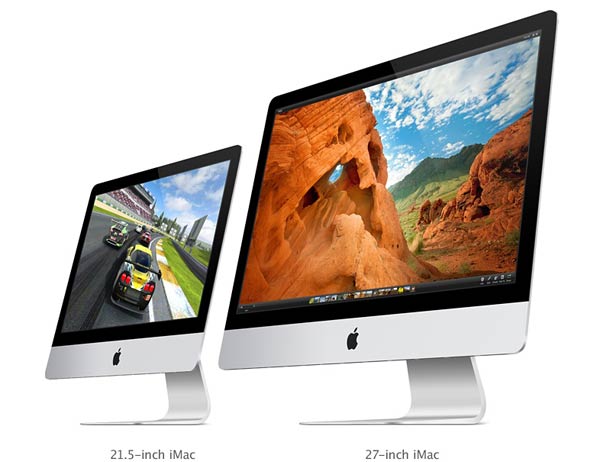 Graphics have also been improved, with the base 21.5-inch iMac employing Intel Iris graphics "for unprecedented levels of integrated graphics performance". The higher end 21.5-inch iMac and both 27-inch models use Nvidia GeForce 700 series graphics "with twice the video memory and up to 40 percent faster performance than the previous generation." Buyers can specify graphics options up to and including the Nvidia GeForce GTX 780M series graphics including up to 4GB of video memory.
The updated iMac now features support for PCIe-based flash storage which Apple says makes "Fusion Drive and all-flash storage options up to 50 percent faster than the previous generation." The new iMacs are configurable up to 1TB flash storage or up to 3TB Fusion (SSHD hybrid) storage.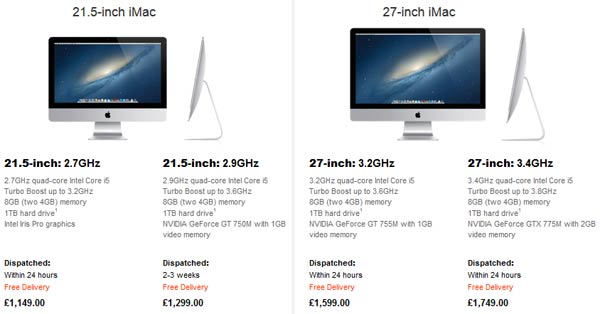 Rounding up the tweaks and improvements Apple has equipped 802.11ac Wi-Fi, two Thunderbolt and four USB 3.0 ports. The new computers ship with OS X Mountain Lion.
The new Macs are available to buy in some configurations online today and should be in stores by Thursday.