It looks like Microsoft is set to reveal the new Surface tablets on Monday 23rd September. An invite to a Surface event on that date, at the Skylight Modern in New York, was sent out to the media a day or two ago. The invite didn't give much away but just features an image of a Surface tablet and type cover keyboard, the date, time and venue and an RSVP request.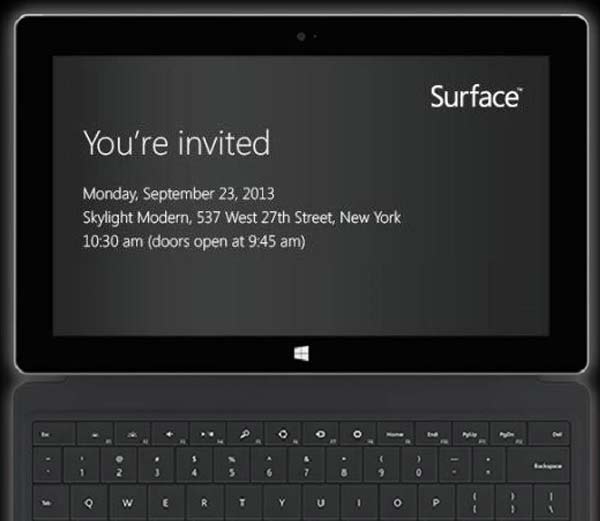 The Surface 2 (with Windows RT 8.1) and Surface Pro 2 (with Windows 8.1) are both expected to be shown off on the day. Both of these refreshed models are expected to get new processors, a dual-angle kickstand and other tweaked and improved hardware specifications but look pretty similar to the existing models. Both new tablets will be able to make use of the extra battery power on offer from the yet to be announced Surface 'Power Cover' keyboard. A source speaking to The Verge said that a Surface Mini would NOT be announced at this time.
Surface 2
As mentioned, the RT designation will be dropped from this machine's name. Different sources suggest different processors will be powering this ARM tablet; most go with an Nvidia Tegra 4 but a few others suggest it will be a Qualcomm Snapdragon 800 processor this time around. It is expected that the 10.1-inch display will be boosted to a 1080p example. Battery life of the Surface 2 tablet should be in the region of eight hours.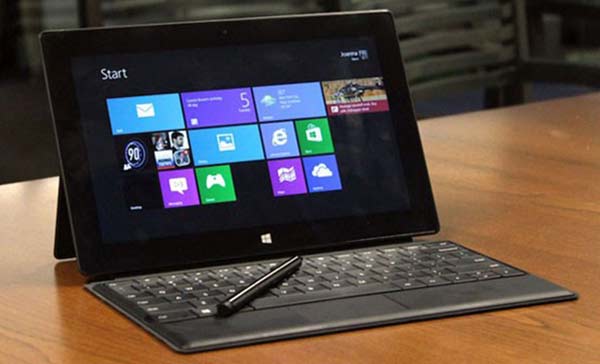 Surface Pro 2
The Surface 2 Pro will upgrade to an Intel 4th generation processor which should bring along the usual thrifty power benefits of this architecture. The current Surface Pro battery life is weak at just four to five hours so the Haswell boost in this area should make a big difference, probably extending the battery life to about seven hours. Elsewhere the new Pro will likely get more memory, probably 8GB as standard and with better SSD affordability a 250GB storage version of the new tablet should be purchasable come the launch date.
A new range of accessories beyond the Power Cover mentioned above is also expected to be shown. These will probably include more colourful and limited edition touch and type covers. More significantly, a docking station accessory is said to be in the works for the Pro tablets including; video out, network ports, four more USB ports and audio I/O.