A supercomputer based in China has been crowned the fastest in the world, in the newly published Top 500 list. This system has leapfrogged the other challengers and offers nearly double the computing power of its closest rival. Going by the name of Tianhe-2, which means "Milky Way 2", this supercomputer is powered by a total of 3.12 million processor cores.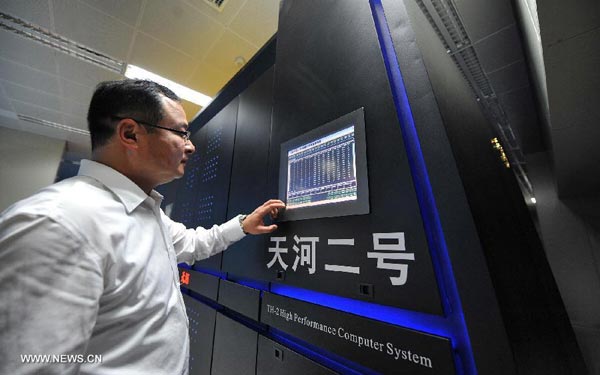 Tianhe-2 was developed by scientists at China's National University of Defense Technology. It recorded a performance of 33.86 petaflop/s on the Linpack benchmark, used to rank supercomputer speed. The second placed computer, the Titan, a Cray XK7 system installed at the U.S. Department of Energy's Oak Ridge National Laboratory, achieved 17.59 petaflop/s on the Linpack benchmark. China's first placed computer surprised everyone by its appearance as its construction was completed two years ahead of schedule.
The Tianhe-2 is not a typical supercomputer, while it uses some familiar components like Intel Ivy Bridge and Xeon Phi processors it also uses unique in-house developed processors, interconnection network and custom Linux based OS.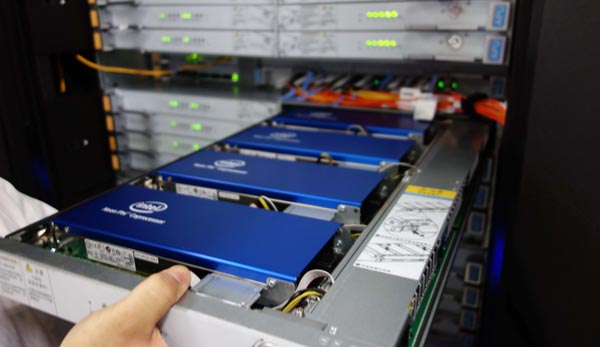 A BBC report says that among the 3.12 million CPU cores there are 4,096 Galaxy FT-1500 CPUs. These were designed by the university to handle weather forecasting and defence application computations, however it is reported that they didn't contribute to the Linpack benchmark score. The custom Linux-based OS making use of all this horsepower is called Kylin and is designed by the university researchers to have the utmost security for use in sensitive government departments such as defence and aerospace.
Looking geographically at the distribution of supercomputers the US still leads by contributing 252 of the Top 500 systems. China has 66 and Japan has 30 supercomputers in the Top 500. In Europe the UK leads with 29 top placed supercomputers, followed by France with 23 and then Germany with 19.