The popular little fruity low-cost computer, the Raspberry Pi, has been updated with a few small hardware tweaks and changes. The Raspberry Pi (RasPi from now on) was launched six months ago and has been an undoubted success among schools, gadget fans and computer nerds. The new revision 2.0 boards are in distribution channels now and will filter out to end users as stocks of the earlier boards run out.
If you have recently received a new Raspberry Pi and want to know what version you have you can type "cat /proc/cpuinfo" at the command line. A new Model B Revision 2.0 PCB equipped RasPi will reply with the following code numbers; 4, 5 or 6.
What is updated?
Reset Switch: a reset circuit has been implemented, needs a header to function though
USB power: now you can power your RasPi from "USB hub that back feeds power, but it is important that the chosen hub cannot supply more than 2.5A under fault conditions".
Additional I/O Expansion
+ 5V0 Leakage from HDMI: fixes HDMI television interference experienced by some users
New mounting holes incorporated for ATE test mounting purposes
You can read the full list of changes and notes here.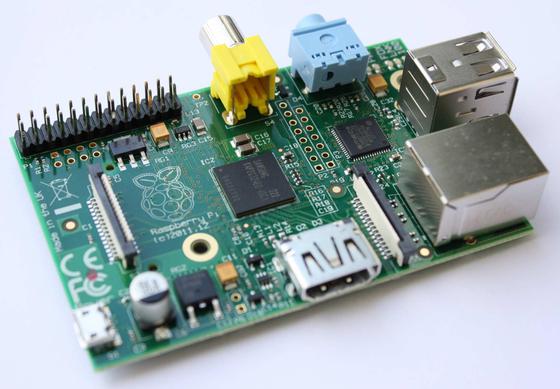 Picture of the Raspberry Pi Revision 2.0 PCB (click to enlarge). From RasPi Forum.

Revision 1 or 2, does it matter?
If you see something from the spec updates above that is, or could be, important to you, then yes the Revision 2.0 is what you need. Also if you just like to have the newest and latest, after all it's the same price, then wait a bit to make sure you get a Rev 2.0 when you buy. The Raspberry Pi blog says about the version issue "We don't believe that the changes are large enough to make it worth "holding on" for revision 2.0, unless you have a specific requirement to add an audio codec or you need mounting holes for some industrial application." However in the next paragraph of the blog it states "…we've received a lot of feedback about the original board design. Over the next few weeks, we'll be gradually rolling out a new revision 2.0 PCB which incorporates some of the most popular suggestions". I would say that for general users the ability to power the RasPi via USB hub is a pretty nice new feature. Third party cases and expansion boards aren't affected by the Rev 2.0 PCB update as ports, mounting hole and connector placings remain the same.