At an event in London yesterday Intel presented a computer which, in a slide, it humbly describes as "the future". It shows the new computer on a timeline going beyond its NUCs and other Compute Element devices, and referred to it in discussions with Anandtech writer Dr. Ian Cutress as - 'The Element'. At this early stage the product looks like a bulky twin slot, and rather tall, PCIe card. Nevertheless, Cutress was enthused, harking back to CES 1014 - "Behold, Christine is real, and it's coming soon," wrote the editor.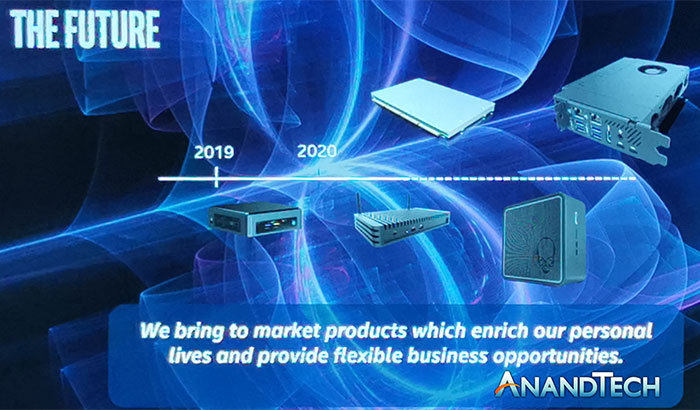 You can see the pictures but what is 'The Element' in tech terms? Inside the PCIe card shroud is a BGA Xeon processor, accompanied by two M.2 slots, two slots for SO-DIMM LPDDR4 memory, and a single fan cooler. The card motherboard provides plenty of I/O on its bracket including; two Ethernet ports, four USB ports, a HDMI video output from the Xeon integrated graphics, and two Thunderbolt 3 ports. WI-Fi is also built-in, says the report. The Element had an additional 8-pin PCIe connector.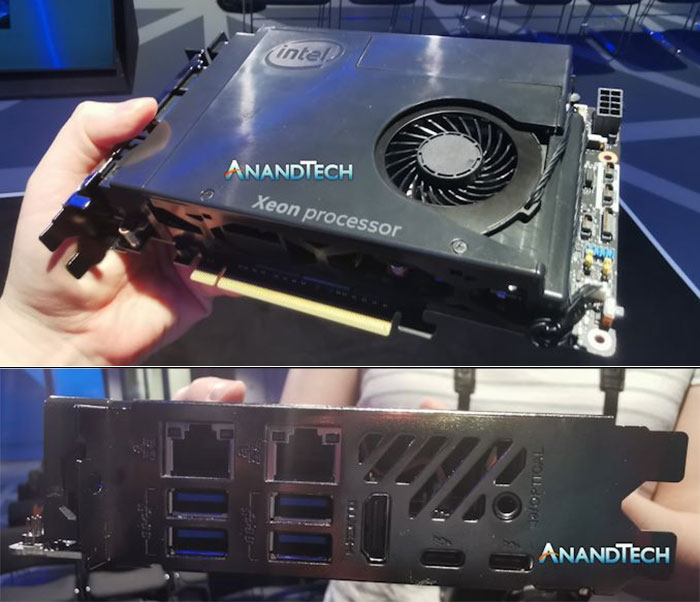 Intel plans to bundle The Element with a backplane (a PCB with multiple PCIe slots, which would also be a power source) so you could use multiples of these cards and/or pair them with discrete GPUs, FPGAs, Raid controllers and other component choices.
Board partners will be able to customise The Element, but by not much more than changing coolers and backplates, suggests the source report. OEMs will get the key components in Q1 2020 and we should see product developments shortly after that, perhaps ahead of Computex.