Intel's first Cannon Lake NUC machines have leaked onto the web. German site WinFuture shared some photos and details of the new PCs, and Twitter user @TUM_APISAK ran some benchmarks on one of these yet to be released NUCs.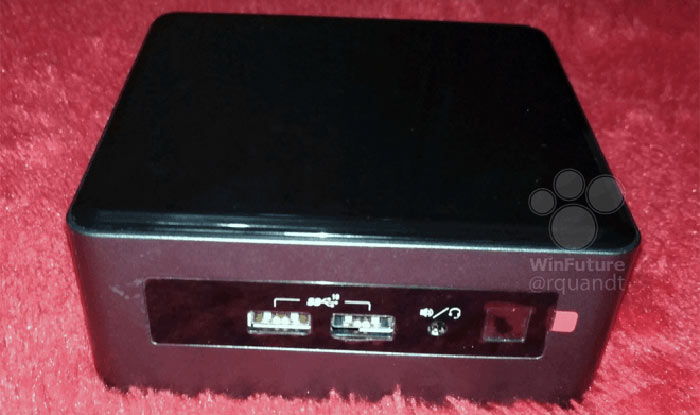 Reports suggest that the first Crimson Canyon NUCs will be powered by Cannon Lake-U chips like the Intel Core i3-8121U. So far, so ordinary. However, these won't just be the first NUCs to feature 10nm Cannon Lake CPUs, they look like they will be the first to include a discrete GPU. As well as the Cannon Lake-U Core i3, there is a Radeon 550 mobile GPU fitted with 2GB of GDDR5 VRAM in the sample of this machine spotted.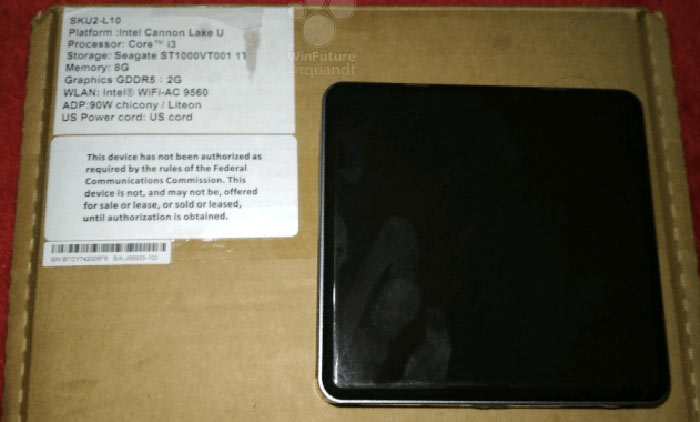 From the above you can easily understand that these first Cannon Lake NUCs aren't being readied to compete with the powerful Hades Canyon NUC machines (up to Core i7 with Radeon Vega GPU cores and HBM2 on board). However they will likely be much lower priced and still be OK for HTPC and light gaming in a very small form factor.
It isn't clear if all Intel Crimson Canyon NUCs will feature discrete AMD graphics – there are lots of questions arising from the leaks. Furthermore, according to the leaks, there will be at least two versions of the Crimson Canyon NUC. Model numbers of NUC8i3CYSM2 model and an NUC8i3CYSM3 have both appeared so far. Both models come with 4GB or 8GB of memory, a 2.5-inch 1TB hard drive, dual-band 802.11ac Wi-Fi, Bluetooth 5.0, and 7.1-channel surround sound. Both these machines have previously been seen in retail listing slip-ups but with little or no specs listed.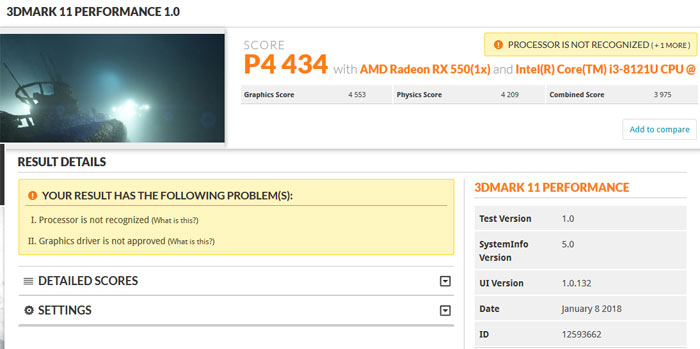 In the 3DMark 11 benchmarks, TUM APISAK scored 4,434 points overall with the NUC, which breaks down as 4,553 points for Graphics, and 4,209 points for Physics. The processor wasn't recognised and graphics driver not approved…