MSI has announced that it has upgraded its gaming desktop PC lineup with 8th generation Intel Core processors. Furthermore, it says that the revamped stable of PCs now offer "unmatched game-enhancing features," thanks to the introduction of the MSI G.A.M.E. Unlimited concept, designed to deliver Gaming Power, Accessibility, Monitor, and Experience. Is that just a silly and rather meaningless acronym for marketing purposes? You decide.

G.A.M.E. explained
The new/refreshed MSI gaming desktop PCs include the Aegis Ti3, Aegis 3, Infinite A, Trident 3, Trident 3 Arctic and Nightblade MI3. These designs fill many a niche, from the flagship full sized Aegis Ti3, through the compact but upgradeable Nightblade MI3, to the 'console sized' Trident 3 Series.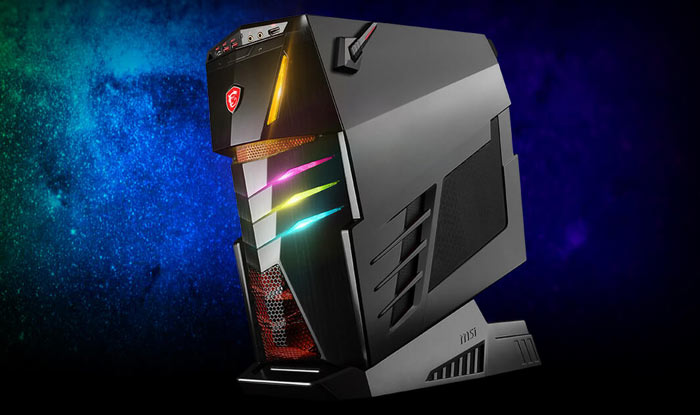 MSI Aegis design
MSI special featured added to these gaming PC include; MSI Gaming Storage featuring M.2 PCI-e SSDs up to 7,200 MB/sec, Silent Storm Cooling and heat partitioning of the chassis space, MSI graphics cards equipped in Steel Armour card slots, Mystic Light LED technology, Nahimic 3 and Audio Boost Technology and more.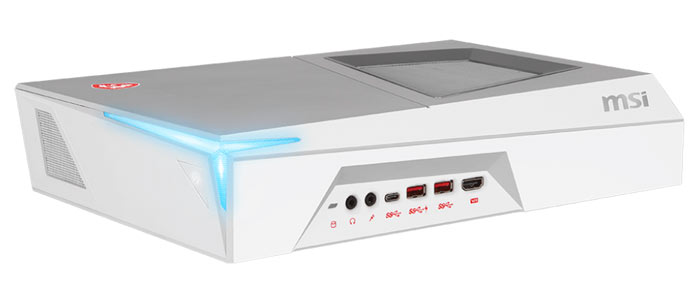 MSI Trident design
In the latest press release MSI reminds us of the qualities of its MPG series gaming monitors. The MSI Optix MPG27 series won a CES 2018 Innovation Award earlier this year and HEXUS reviewed the MSI Optix MPG27CQ last month. This particular monitor is based around a curved 27-inch panel with 2,560x1,440 resolution, 144Hz maximum refresh rate, 1ms response time, FreeSync compatibility, and RGB lighting. It gained a HEXUS Approved rating with the main drawback being the price and the Marmite appeal of RGB lighting in this peripheral.