Tech bargain hunters who don't mind shopping via websites in Hong Kong or China will likely be familiar with the Chuwi brand. The company is a reasonably well known maker of tablets, PCs and accessories. Its products often lean heavily on established designs - use your imagination to guess what the Chuwi LapBook Air and the Chuwi SurBook look like, for example. Recently it announced its most powerful and expensive product yet, the Chuwi HiGame mini PC.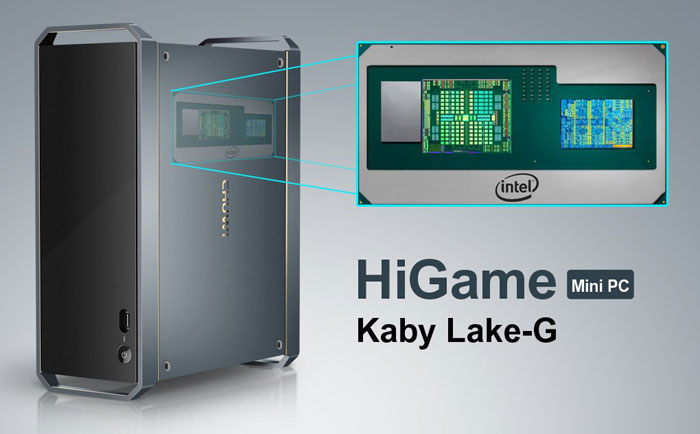 At the heart of the Chuwi HiGame mini PC is a 65W Intel Core i5-8305G CPU. This processor offers 4C/8T and a maximum frequency of 3.8GHz. The onboard Radeon RX Vega M GL graphics component has 20CUs (1280 stream processors) and a boost clock of 1011MHz, plus 4GB of HBM2 on board. This is as the same spec as the Intel Hades Canyon NUC8i7HNK, but lives in the shadow of the NUC8i7HVK machine with its Intel Core i7 8809G processor.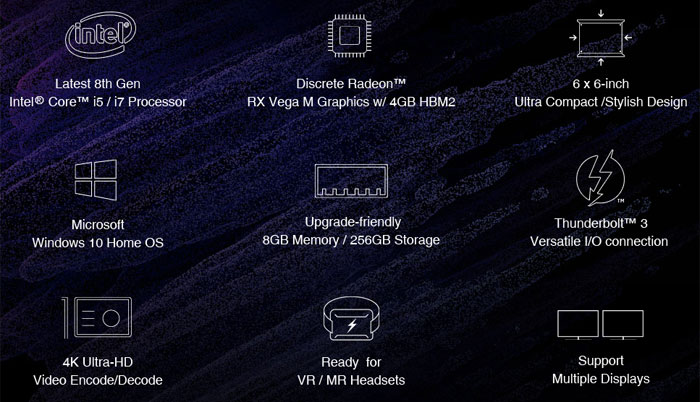 Other key specs of the Chuwi HiGame mini PC are as follows:
8GB RAM, upgradable
256GB SSD, upgradable
TB3 and power button on the front
5x USB 3.0, 2x SP 1.3, 2x HDMI 2.0, GbE, headphone, microphone ports around the back
17.3 cm x 15.8 cm x 7.3 cm
Windows 10 Home
According to Chuwi's in-house testing, the above system trades blows with a rival system based upon an Intel Core i7-77HQ, equipped with Nvidia GeForce GTX 1060 Max-Q graphics.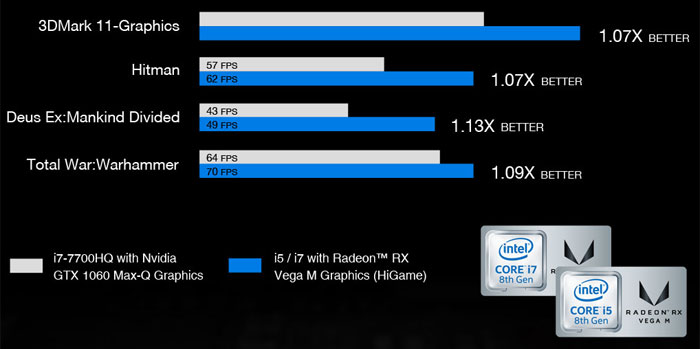 Though named with a tip of the hat to the PC gaming market, Chuwi's design is modest and more sober than the Intel Hades Canyon NUCs with their LED backlit skulls. Pricing sounds like it will be similar to the Intel competitors though. Anandtech quote a price in the region of $999 which is a but steep. However, as part of its launch promotion via Indiegogo, the Chuwi HiGame mini PC will be sold at up to 38 per cent off. We are still awaiting the Indiegogo launch, but can sign up to be notified.