Compulab, a specialist manufacturer of fanless-PCs and embedded systems, has started to tease a new project - a fanless gaming PC. The Israel-based firm, which has been going since 1992, has based its first gaming PC on the established Airtop2 fanless workstation design. From 24th Feb, Compulab will open up its Kickstarter campaign for the Airtop2 Inferno.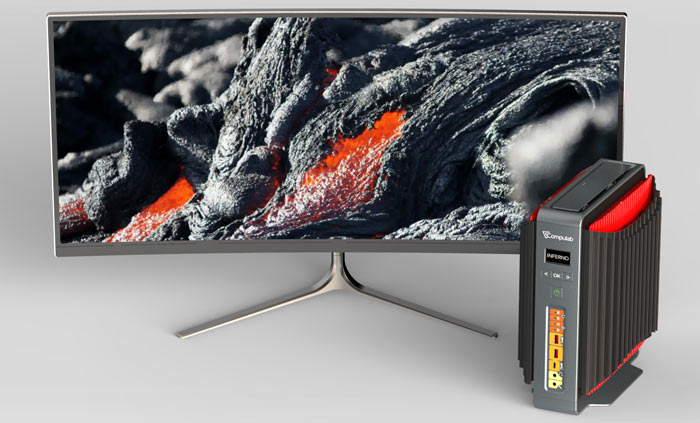 Inside the new gamer-styled and bulked-up Airtop2 chassis Compulab will be offering a standard configuration as follows:
Unlocked Intel Core-i7 7700K
Nvidia GeForce GTX 1080
Up to 64GB DDR4 2400 RAM
2x NVMe + 4x 2.5-inch SSD / HDD
2x USB 3.1 + 7x USB 3.0 | dual LAN | front (and back) audio
and a little more…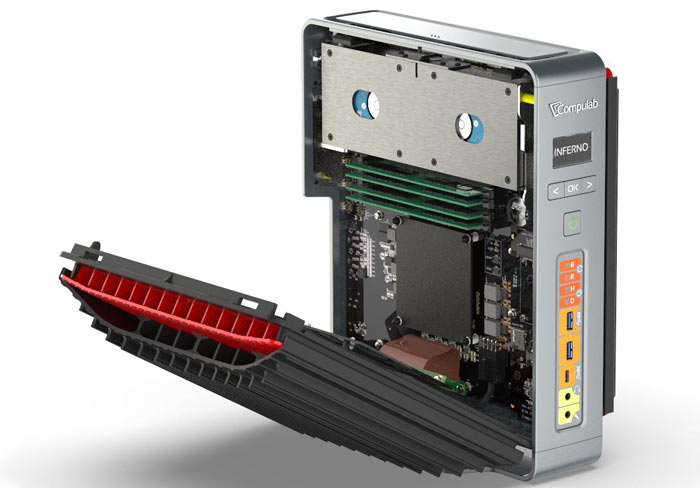 The above is a rather ambitious component set for passive cooling, however Compulab has plenty of experience of compact fanless PC design. Compared with the Airtop2 workstation design the Inferno has some important tweaks. It has double 'Natural Airflow' air-tubes on each side increase cooling capacity by 50% compared to Airtop2. That is considered to be enough to cope with the powerful Core-i7 7700K and GeForce GTX 1080 components. Another nice addition is the new FACE Module with USB3.1 Type-C.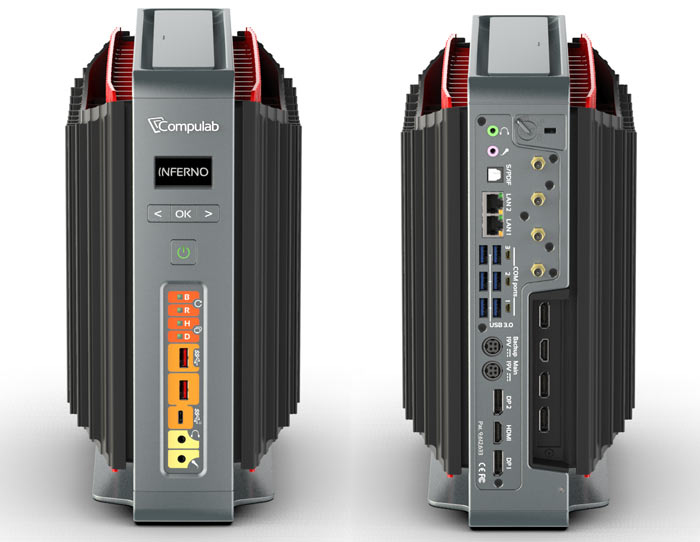 Compulab has certainly tested the Airtop2 Inferno and subjected it to various strenuous benchmarks. On the official teaser page it has shared various 3DMark benchmarks and a Unigine Heaven 4 score.
The Airtop2 Inferno Kickstarter campaign is set to start on Saturday 24th Feb, when we will get to see various pricing and build options, and perhaps even stretch goals detailed.